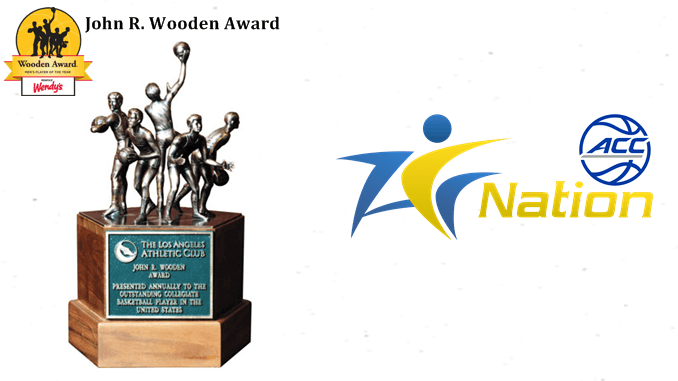 Wooden Award Top 20
The Los Angeles Athletic Club released their late season Wooden Award Top 20 with players from four teams in the ACC represented.
Overall, the ACC leads all conferences with five players on the list. It includes the late addition of Bonzie Colson, the leading rebounder in the ACC.
Teams represented include; Florida State, North Carolina, Notre Dame and Duke.
The final ballot, to be released in mid March, will consist of fifteen players before a winner is selected.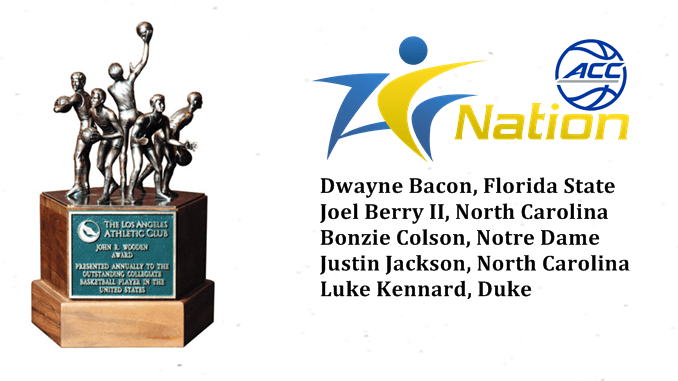 The John R. Wooden Award for the most outstanding college basketball player will be presented on Friday, April 7 and it will be televised on ESPN2.
In addition to honoring players, the 2017 Wooden Award Legends of Coaching Trophy will be presented. This year's recipient is Notre Dame's head women's basketball coach, Muffet McGraw.
The Wooden All American Teams will also be named during the event.