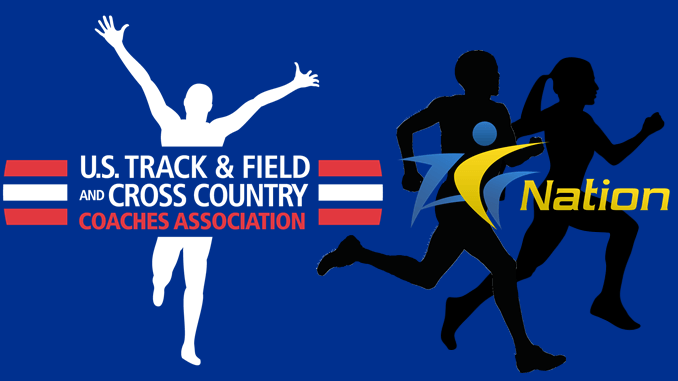 USTFCCCA Outdoor Top 50
Six men's teams and five women's teams from the ACC are in this week's USTFCCCA Outdoor Top 50 track and field rankings.
Sitting atop the rankings, in both the men's and women's competition, Texas A&M.
On the men's side of ACC teams, Virginia leads the way, coming in just shy of the top 10.
In addition to the Cavaliers, Virginia Tech, Florida State, Syracuse, Louisville and North Carolina hold positions in the poll.
The ACC women are lead by Florida State with the Seminoles making the top 15.
Four other women's teams from the ACC join Florida State in the rankings. Miami, Notre Dame, Virginia Tech and Clemson all hold a spot in the poll.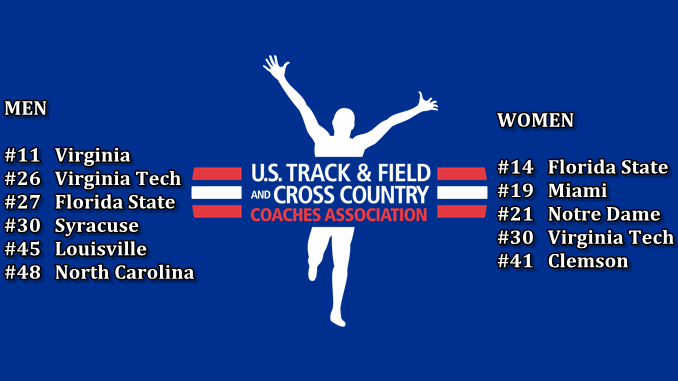 Syracuse's Justyn Knight was named the NCAA Div. I Male Athlete of the Week by the USTFCCCA following his record breaking 5K meter performance at Stanford.
With a time of 13:17.51, Knight shattered a personal best by nearly 10 seconds and broke a nearly 33 year old ACC record by 7 seconds. The previous record was set in 1984 by Clemson's Stijn Jaspers.
He was also named ACC Men's Tracker Performer of the Week.
Knight's time is the sixth fastest 5K meter ever run by a collegian and the fourth-fastest mark recorded during a collegiate season.
The ACC Men's and Women's Outdoor Track and Field Championships are slated for May 12-14 in Atlanta The event will be held at Georgia Tech's George C. Griffin Track and Field Facility.
The NCAA Championships will be held in Eugene, OR. Hayward Field will host the event, June 7-10.