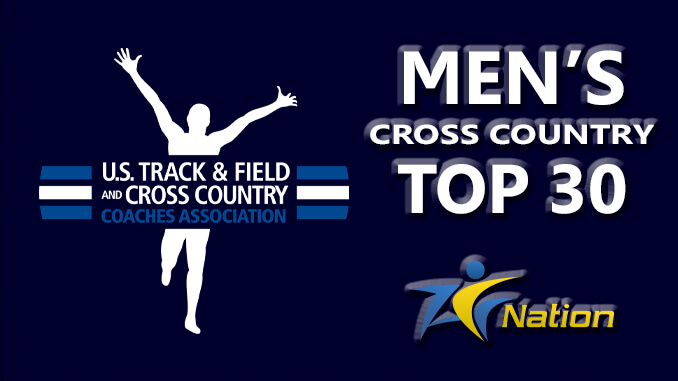 USTFCCCA Men's Top 30
Cross Country has hit full stride as we approach a month's worth of competition. This week's USTFCCCA Men's Top 30 reflects the cream rising to the top.
Four teams from the ACC populate the poll with Syracuse leading the conference sitting among the top 5 in the country. This week the Orange hold steady in the rankings.
Virginia slips one position while Virginia Tech and NC State hold steady.
This week's ACC Men's Cross Country Performer of the Week is Colin Bennie of Syracuse. Duke's C.J. Ambrosio is the Freshman of the Week.
Bennie was one second off the leader's pace in the Coast to Coast Battle in Beantown where he ran the 8K course in 24:13.2 which led to a team title for the Orange.
Duke's Ambrosio ran the Roy Griak Invitational 8K in a time of 26:15.8 leading all freshman in the field. His performance helped the Blue Devils place seventh in the event.
---
USTFCCCA Men's Top 30 – Team Rankings
---
#3     Syracuse
#16   Virginia
#24   Virginia Tech
#30   NC State
Regional Rankings
Great Lakes – Notre Dame #8
Mid Atlantic – Pitt #13
Northeast – Syracuse #1
Southeast – Virginia #2, Virginia Tech #3, NC State #4, Duke #11, Wake Forest #12, Louisville #14, North Carolina #15
South – Florida State #4, Georgia Tech #5
---
USTFCCCA Men's Top 30 – ACC Nation Podcast
---