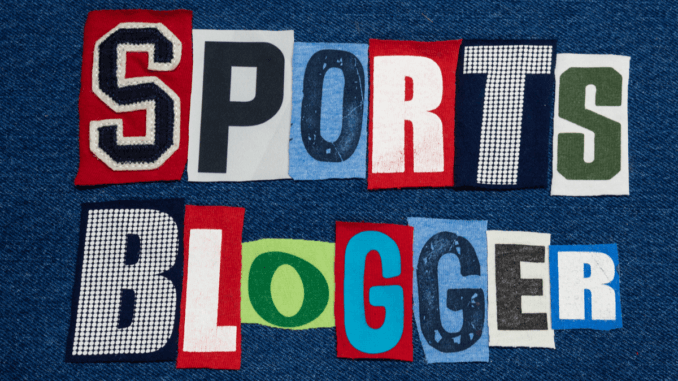 What possibly could go wrong? An up and coming four-star recruit dual threat quarterback is on the wrong end of the equation at Ohio State. He enters the transfer portal and ends up at Miami where, for all intents and purposes, he appears to be Manny Diaz's guy. On Monday the Hurricanes name Jarren Williams as the starting quarterback over Martell and N'Kosi Perry. You can look at it two ways. Tate Martell's nightmare has just begun or it hasn't ended.
The announcement and subsequent reactions, both by Martell and social media, has generated a plethora of sports blogger golden nuggets. And, of course, we thought we should share them. Prepare yourself for some hot takes, reasoned opinions and SMH social media moments.
First, let's go back a few days to August 8 before the dust got kicked up. College football's biggest 'what-ifs' of the last decade
And then, there's the what could have been with Martell under center. CBS Sports releases preseason college football rankings
Marca.com with coverage of Futbol Americano NCAA. Tate Martell loses another race for ownership
Gaming Today (Editor's note: Hope you haven't placed your bets already) Miami Hurricanes new team may be profitable
Tate Martell's Nightmare
Miami Herald from August 7. Podcast: So the Hurricanes are really less than a week away from picking a quarterback?
From August 6, State of the U may have foreshadowed the eventual selection. Canes Camp Report – Day 10
---
'Voices Of' Football Preview – Joe Zagacki, Miami Hurricanes
---
ESPN with a few good reasons for college athletes to stay off social media. College football's best offseason jabs, squabbles and feuds
Sun Sentinel. Manny Diaz: Miami defense handed offense 'massive butt-whooping'
CBS Miami. Jarren Williams Named University of Miami Starting Quarterback
The Announcement
Lindy's Sports. Hurricanes name QB Williams starter for opener
Sportsnaut. Manny Diaz announces Jarren Williams will be Miami's starting quarterback in 2019
Get More Sports. Miami News: Hurricanes Name Jarren Williams Starting Quarterback
Social Media Gone Wild
The Spun. Photos: Tate Martell's Model Girlfriend Is Going Viral (Editor's note: We thought a distraction timely)
And where would we be without the jokes? Game 7. Tate Martell Losing Miami Starting QB Job Led To These 3 Hilarious Jokes
---
Power Ball Soccer: ACC Hits The Jackpot
---
Champion Insiders. What's next for Tate Martell and the Miami Hurricanes?
The Toledo Blade. Former Ohio State QB Martell beat out for top job at Miami
Opinions
Fansided. Dak Prescott and Tate Martell can't handle the truth
Total Pro Sports. Tate Martell Loses QB Competition; Gets Ripped After Trash-Talking Tweet To Justin Fields Resurfaces (Tweets)
12 Up. The Tate Martell Column to End All Tate Martell Columns
---
Beer Ice Cream: Cranking Out A Cool, Creamy Treat
---
Saturday Tradition. What Tate Martell not starting at Miami says about Ryan Day, college football in 2019 and … Tate Martell
Canes Warning. A move to WR would benefit Tate Martell and Miami football
Bleacher Report. Tate Martell Backlash
What's Next?
NBC Sports. Report: Tate Martell a no-show at Miami's practice Monday
Sun Sentinel. Source on Tate Martell: 'He's good'
---