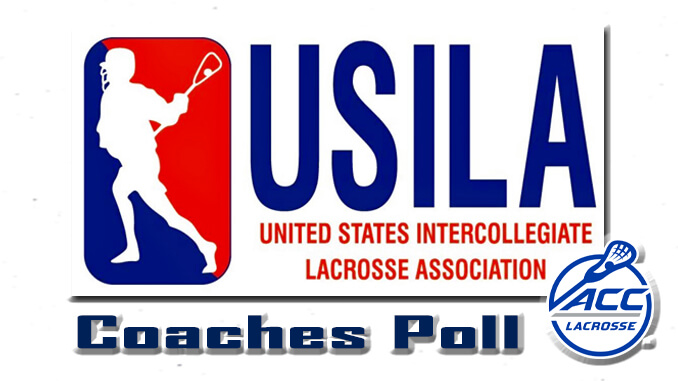 Syracuse Breaks Into USILA Top 10
When it comes to ACC men's lacrosse in this week's rankings, Duke may lead but it's Syracuse that all eyes should be on. The Orange knocked off the Blue Devils, 15-14, and are the only conference team moving up in the poll.
Duke slipped two notches following the conference loss. The win places Syracuse into the conference lead at 2-0, 4-3 overall.
Notre Dame and Virginia also slip two spots in the poll. The Irish fell to then unranked Michigan, 13-12 for their second overall loss this season. while Virginia dropped to then #9 Johns Hopkins, 15-13.
North Carolina sits just outside the Top 20 in the RV category this week. The Tar Heels fell to #2 ranked Maryland, 11-7.
---
Syracuse Breaks Into USILA Top 10
---
#5     Duke

#6     Notre Dame
#9     Syracuse 

Up 4

#12   Virginia
RV     North Carolina (#22)
Duke leads the conference in offensive production with an average of 13.90 points per game. The Blue Devils' Justin Guterding leads the ACC with 3.30 avg./ppg. and also in assists at 2.60 avg./ppg.
Virginia's defensive efforts at goal lead the ACC with the Cavaliers averaging 11.50 saves per game.
Schedule
Friday, March 30
North Carolina at Duke  5:00p E  ESPNU
Saturday, March 31
Richmond at Virginia  3:00p E  ACC Network Extra
Notre Dame at Syracuse  5:00p E  ESPNU