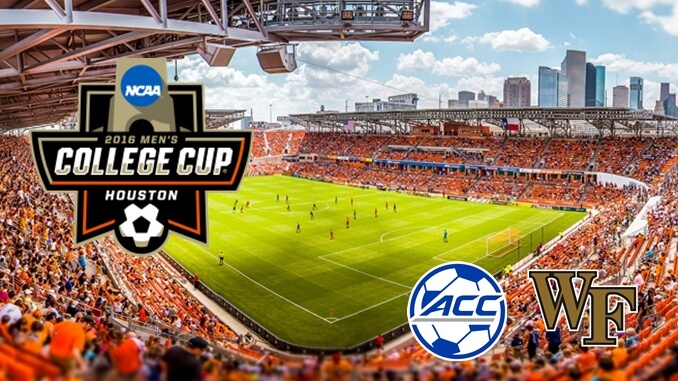 Shootout Drops Deacs
Wake Forest Comes Up One Penalty Kick Short
Shootout Drops Deacs in the NCAA Men's Soccer College Cup Championship game.
Number two seed Wake Forest comes up one penalty kick short against Stanford Sunday.
A solid defensive game for both teams, with no scores over 110 minutes of play concluded with a 5-4 shootout in favor of the Cardinal.
In the 72nd minute officials had to stop the game and review video to determine the outcome of Wake Forest goalkeeper Andreu Cases Mundet's save and roll onto the goal line. The ruling went in favor of the Demon Deacons.
With no score, the game went into overtime.
Wake Forest outshot Stanford, 3-1, in the two periods. Fortune was not shining on either team in the scoring column during regular play or overtime.
The game headed to a shootout.
The Demon Deacons made their first four PK attempts. The Cardinal's Tomas Hilliard-Arce missed his fourth and Wake Forest sensed victory.
That small taste didn't last long though.
Stanford's Andrew Epstein, the All-College Cup Defensive Player, saved shots by Wake's Hayden Partain and Brad Dunwell helping to clinch the second straight championship for the Cardinal.
---
ACC All-College Cup Team
---
Ian Harkes, Wake Forest  *Most Outstanding Offensive Player
Colton Storm, North Carolina
Brad Dunwell, Wake Forest
Ema Twumasi, Wake Forest
Jon Bakero, Wake Forest