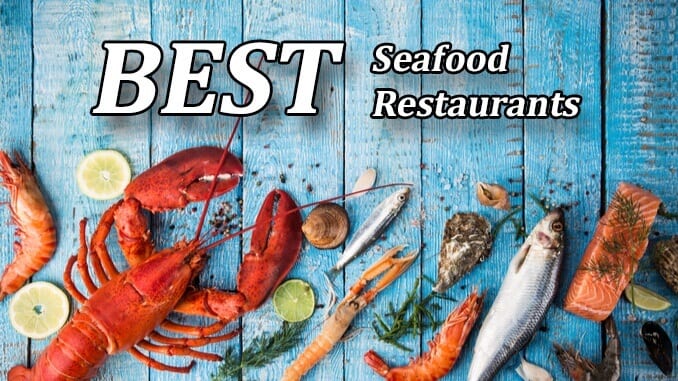 Being raised in a house with a sailor and avid sportsman helped to introduce me to the delights of seafood early in life. The neighborhood I grew up in and the friends I made later in life were big influences as well. From the Lobster flown in fresh from Maine to the Maryland Crabs there was never any shortage of culinary delights to feast upon. Now, I'm part of a family rooted in New Orleans and the Shrimp, Oysters and variety of fish from the Gulf are tops on the menu.
Now of course, if you're in New Orleans it would behoove you to try frog's legs, alligator and turtle soup, too. At the very least you can brag about having sampled them to your friends. On a side note don't skip town without having a Po'boy and certainly a Sno-ball which is a grade above a cone.
The nice thing about looking at the list of best seafood restaurants from the blog Cheapism is the variety. With ACC schools located in 6 Atlantic states the availability of fresh seafood is a certain. You'll find anything from upscale to dockside in this list but all feature a fresh and delicious selection.
---
Are ACC Football Teams Succeeding On The Recruiting Trail?
---
It goes without saying that if you are visiting one of the states in which an ACC team is located you should also be checking out what else it offers as well. Granted, the 'best' of something isn't always going to be located near the school but use that as an excuse to do some exploring. You won't regret it.
A good example of side trips? While you're checking out a Louisville game why not also do the Kentucky Bourbon Trail?
Best Seafood Restaurants
From Massachusetts to Florida and out to Indiana we have the best seafood restaurants for each ACC Nation state. I've visited just one restaurant on this list, Rappahannock's in downtown Richmond. Being 20 minutes away doesn't hurt but the reality is this restaurant belongs on the list.
Top 15
Florida – Safe Harbor Seafood Market and Restaurant, Mayport
Georgia – The Shrimp Factory, Savannah
Indiana – The Chubby Trout, Elkhart *Extra points for the name
Kentucky – Charlie's Fresh Seafood, Lexington
Massachusetts – J. T. Farnham's Seafood & Grill, Essex
New York – Grand Central Oyster Bar & Restaurant, New York City
North Carolina – Calabash Waterfront Seafood Shack, Calabash
Pennsylvania – Luke's Lobster, Philadelphia
South Carolina – Whaley's Restaurant & Bar, Edisto Beach
Virginia – Rappahannock Oyster Company, Richmond
---
Shop Kitchen and Dining at La-Z-Boy.com! Set the table in style with quality dining furniture for every space.
---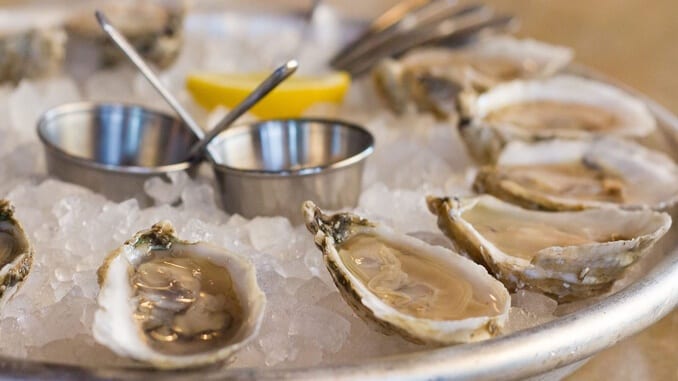 Hungry yet? Time to put on a bib and get to work, shucking and removing these delicacies. Pass the crackers and horseradish.
---
Jim Quist is Managing Editor of ACC Nation and Co-Host of ACC Nation Podcast. He's a member of NSMA (National Sports Media Association), FWAA (Football Writers Association of America) and USBWA (U.S. Basketball Writers Association). He is enrolled in the Beer Brewer Professional Certificate program at the University of Richmond and is somewhat of a 'foodie'. Follow him on Twitter @ACCTheQ.
---
Follow ACCNation.net on Twitter, Instagram and Facebook.