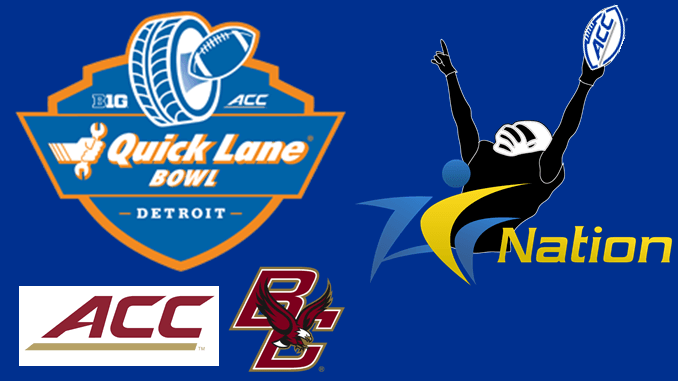 The Next Step For Boston College Football
Addazio On The Future, Preview Of Quick Lane Bowl
The Next Step For Boston College Football will be anything but quick.
If you've listened to any of our ACC Nation Podcast episodes this football season, our vision for the Eagles success includes more time for head coach Steve Addazio to build.
Unlike many of his ACC brethren, Addazio faces more hurdles in bringing football back to the forefront at Boston College. One of them is patience. That's more of a factor with fans than with administration in our view.
Could it be the Eagles are finally finding that elusive corner they've needed to turn?
With a 6-6 season and an invitation to the Quick Lane Bowl, it appears Boston College is closer than ever to developing into a solid competitor in the ACC.
First, knock off Maryland and that will remove a lot of walls.
Thanks to Fox Sports South and ACC All Access
Next, a preview of the matchup between Boston College and Maryland in the Quick Lane Bowl in Detroit.