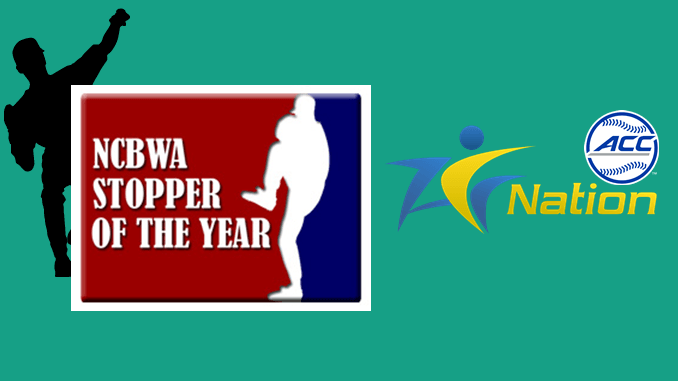 NCBWA Stopper Preseason Watch List
The NCBWA Stopper Preseason Watch List has been released and it features 59 NCAA Division I relief pitchers.
Three players hail from the Atlantic Coast Conference (ACC).
Over a third of the individuals named to the 2017 list had double digit saves last season. In addition, ten have also been named to the NCBWA Preseason All American team.
The NCBWA Stopper of the Year Award was first presented in 2005.
The first ACC player to win the award was Louisville's Nick Burdi in 2014.
Last year's award winner was Miami's Bryan Garcia.
NCBWA Stopper Of The Year Preseason Watch List – ACC
Frankie Bartow, Miami
Yaya Chentouf, Pitt
Chase Haney, Florida State
The NCBWA will name the finalist for the award on June 7 and the winner will be named on June 17.
ACC baseball teams get underway this weekend (Feb 17-19) with a full slate of non-conference matchups on the schedule.