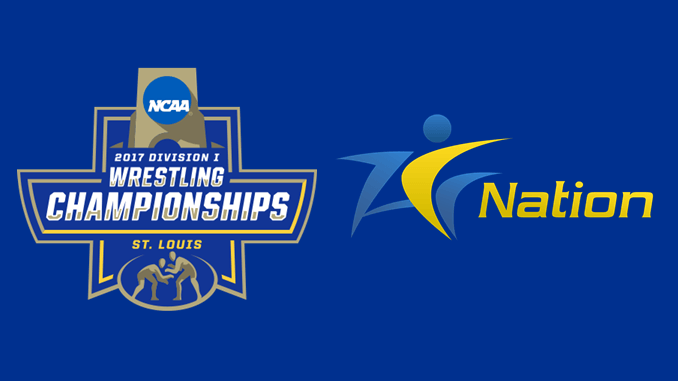 NCAA Wrestling Tournament
The ACC team and individual performance in the NCAA Wrestling Tournament produced a few surprises.
Among teams, the Hokies have been a dominant force within the conference all season.
An increasingly competitive Virginia made a late season surge pay off at the tournament.
The Cavaliers pushed past NC State to grab the second spot among ACC teams and placed #15 overall in the tournament.
Overall, eight ACC wrestlers placed in the top eight of the weight classes.
Virginia Tech placed five, Virginia two and NC State one in individual performances.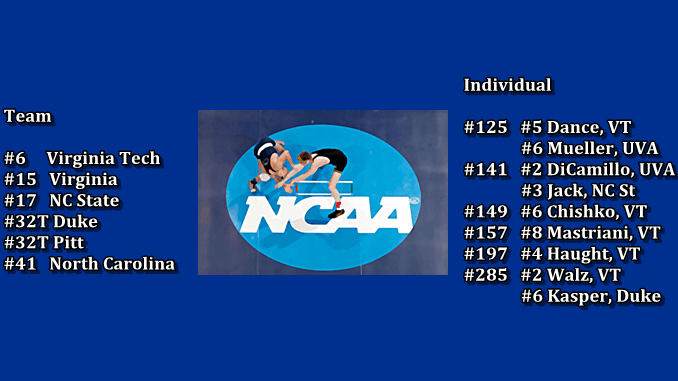 The Big Ten grabbed another national title as Penn State finished at the top of the team scores.