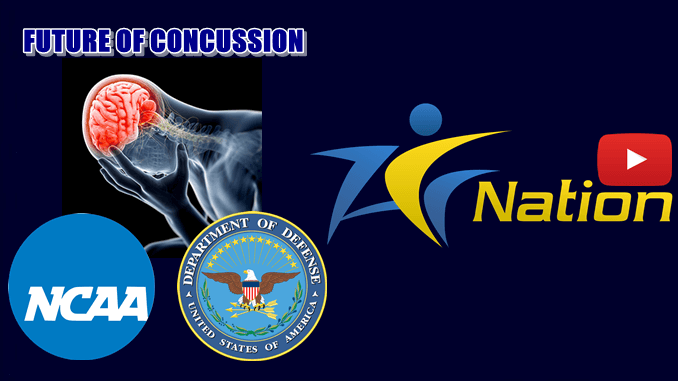 NCAA DOD Concussion Study
With 30,000 participants and 2,000 concussions, the NCAA DOD Concussion Study hopes to bring a better understanding of brain health to the forefront.
Up to 3.8 million sports and recreation related concussions occur annually in just the U.S. Between 2001-2005, individuals between the ages of 5 to 18 accounted for 2.4 million sports related visits to emergency rooms. Out of those visits, 135,000 were concussions.
Concussions are caused by either a direct blow or a blow to the body that forces the head to rotate. They can happen in any walk of life and at any time.
In what sport or recreational activity do they occur more often?
Football
Boys' Ice Hockey
Girls' Soccer
Boys' Lacrosse
Girls' Lacrosse
Concussions among girls/women continues to rise and at an alarming rate when compared to that of boys/men. This is especially true in high school soccer and basketball according to researchers from Wake Forest and Northwestern.
When it comes to returning to play, participants diagnosed with a concussion, even one that is minor, should undergo evaluation by a qualified healthcare provider.
Without a detailed examination, it is not possible to know if the brain has healed from a concussion. The reality is that even after all the symptoms have been resolved, the healing still may not be complete.
As a parent, coach, player or organizer of sports and recreational events, the four part series, A Look At The Future Of Concussion, may prove enlightening and useful.