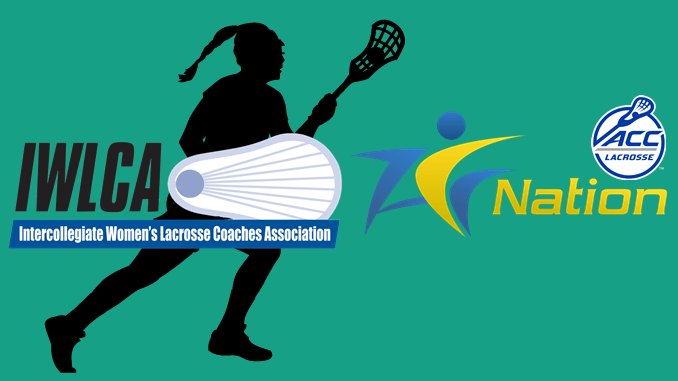 IWLCA Lacrosse Top 20
The final regular season IWLCA Lacrosse Top 20 poll finds six teams from the ACC earning a spot this week.
With the last conference tournaments wrapping up last weekend, coaches sat down for the next to final poll. Criteria included a close look at team performances in both the regular season and postseason. With the ACC finishing up their tournament early, only minor adjustments applied to conference teams in the poll.
The two teams catching a small ding were Virginia and Boston College. Each team moving down one notch this week but staying in the top 15.
North Carolina continues to lead conference teams in the poll. The Tar Heels remain among the nation's top 5.
Maryland continues to hold down the top spot in the poll followed by Florida.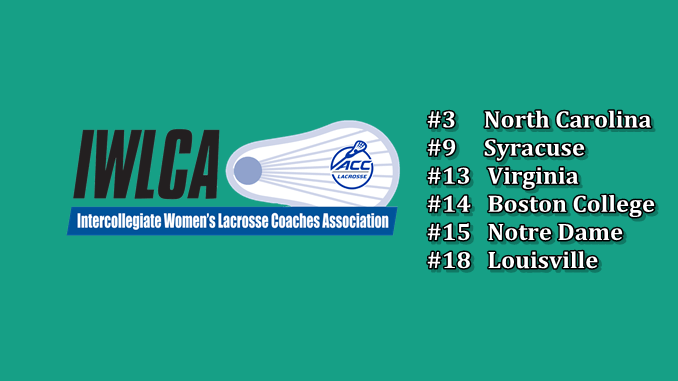 A quick glance at the poll finds a broader selection of teams from across the country who have built and delivered competitive women's lacrosse programs. Some of the names include Southern California, Colorado, James Madison and Elon.
The expansion bodes well for the future of the sport. However, it should serve as a reminder to the ACC that their days of dominance are being challenged. Now more than ever, quality coaching and recruiting are keys to success for conference teams.
The next step for ACC women's lacrosse is the NCAA Championship. The selection committee released the bracket earlier this week.
---
---
The final IWLCA Women's Lacrosse Poll will be released May 29 following the NCAA Championship.