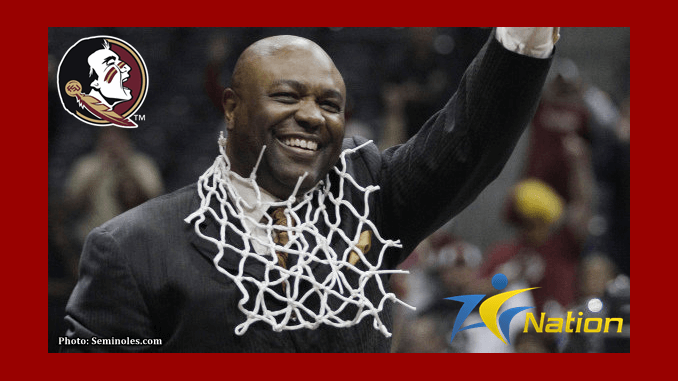 Florida State Extends Hamilton
Two additional years are locked in for Seminoles men's basketball as Florida State extends Hamilton through the 2019-2020 season.
Head coach Leonard Hamilton's current contract was set to expire after the 2018-2019 season. Florida State VP/AD Stan Wilcox feels the program is right on track. "This extension will provide him (Hamilton) the opportunity to reach both of our goals for the program which are annual NCAA Tournament appearances and success advancing in the Tournament."
Named the ACC Coach of the Year in both 2009 and 2012, Hamilton has garnered 282 victories over his 15 years at Florida State. He's the winningest coach in Seminole history. The program ranks third among the ACC with wins since the 2005-2006 season.
The Seminoles have made it to the NCAA Tournament five times in the last nine seasons. That includes a #3 seed and making it to the round of 32 in the NCAA Tournament this past season.
Hamilton began his college coaching career as an assistant at Austin Peay in 1971. He moved on to Kentucky as an assistant. Then picked up his first head coaching position at Oklahoma State in 1986. Along the way he has coached at Miami and also had a brief stint in the NBA with the Washington Wizards.