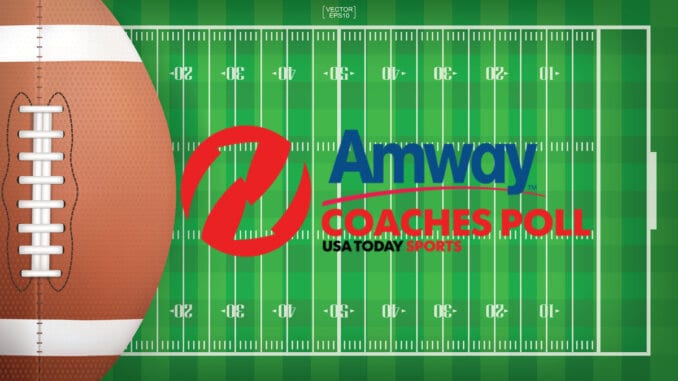 Jim Quist @ACCTheQ –
No one is saying, but, it's only August. You'll hear no crying out of football fans about the end of summer. Even though the lazy, hazy days of family get-together's and beach trips will certainly hang around for a while. For all intents and purposes, football is finally here. You know the college season is here as the first preseason poll pokes it's head up. The USA Today Top 25 is out and the coaches' pick Clemson as their definitive No. 1. The Tigers have 59 out of the 65 first place votes while Alabama comes up short with just 6.
As a heads up, Clemson fans, you may want to pull out those earplugs you used earlier this summer. There's, undoubtedly a second round of Alabama whining headed your way with the release of this poll.
The college season gets underway for ACC teams on August 24 when Miami faces Florida. Be sure to listen to this weekend's podcast as we get a preview of the Hurricanes from their play-by-play announcer Joe Zagacki. Miami fans won't want to miss this.
Irish fans should be pleased with the team picking up a top 10 spot in the poll. When it comes to overall points Notre Dame is nipping at the heels of Florida.
Coaches Pick Clemson
There's been plenty of chatter in the off-season about the lack of respect shown Syracuse in way-too-early polls. Fear not Orange fans, the team finds a spot in the Top 25.
When it comes to other ACC teams there's little faith in anyone else from the conference starting out as a Top 25 team. However, that doesn't mean there aren't teams that are turning heads.
Ranking The ACC
What other teams are receiving votes? Here's a quick run-down:
Miami
Virginia Tech
Virginia
NC State
Duke
Boston College
Florida State
Undoubtedly, you may question if this is the order in which they received votes. Yes, but don't shoot the messenger.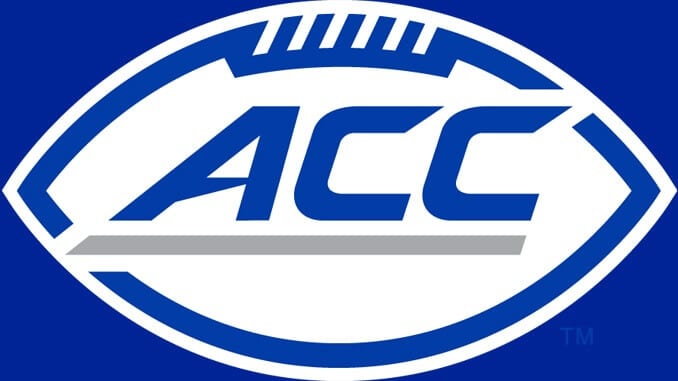 Are there ACC coaches on the panel? If yes, who are they?
Dino Babers
Geoff Collins
David Cutcliffe
Manny Diaz
Dave Doeren
Justin Fuente
Dabo Swinney
---
Jim Quist is Managing Editor of ACC Nation and Co-Host of ACC Nation Podcast. He's a member of NSMA (National Sports Media Association), FWAA (Football Writers Association of America) and USBWA (U.S. Basketball Writers Association). To further indulge a hobby, he is a student in the University of Richmond's Beer Brewer Professional Certificate program. Follow him on Twitter @ACCTheQ.
---