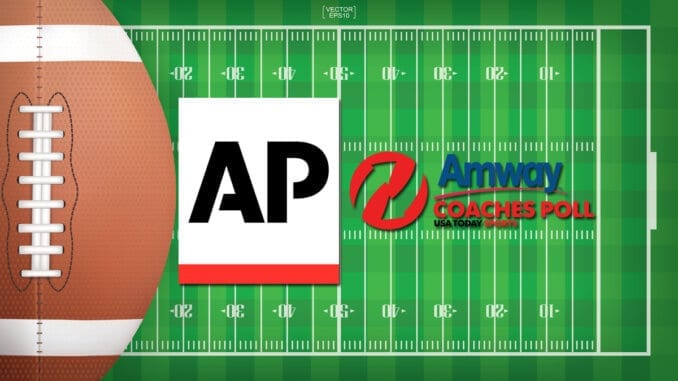 ACC Nation Staff @accnation –
Headed into week six of football two ACC Nation teams hold steady and two are on the rise in the latest polls. Clemson took a hit last week dropping from the top spot down to No. 2 after a so-so showing against North Carolina. With Clemson having a bye-week and Notre Dame playing with their food, neither team saw any change in their rankings. So which teams are climbing the ladder?
Wake Forest and Virginia both moved up three spots in the AP and USA Today polls even though neither saw action. Could it be some reconsideration after the fact, maybe how a number of other teams played or both? We're banking on more of the latter since a number of Top 25 teams lost with some being bumped out of the polls.
All four ranked teams have intriguing match-ups this week. Virginia travels to Miami on Friday. Then, in Saturday action Clemson hosts Florida State, Notre Dame entertains USC and Wake Forest welcomes Louisville.
---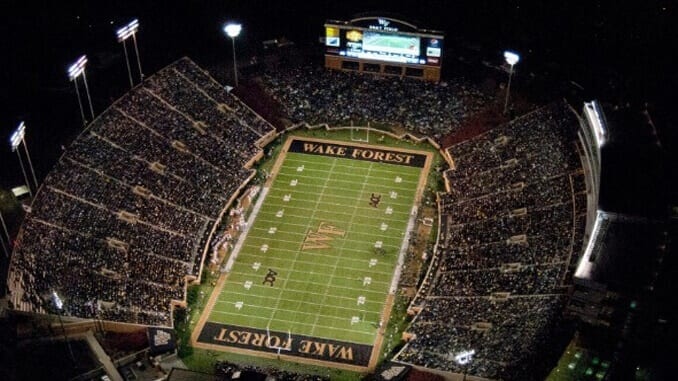 ---
Advertisement
---
Climbing The Ladder
| | | | |
| --- | --- | --- | --- |
| AP # | TEAM | USA TODAY # | TEAM |
| 2 | CLEMSON | 2 | CLEMSON |
| 9 | NOTRE DAME | 10 | NOTRE DAME |
| 19 | WAKE FOREST | 17 | WAKE FOREST |
| 20 | VIRGINIA | 19 | VIRGINIA |
| RV | | | |
| 37 | PITT | | |
---
Man In The Mirror – ACC Football
---
Pitt is the sole ACC Nation team in the Receiving Votes category in both polls. The Panthers remain a question mark in the minds of many voters. With the level of inconsistent play that the team has shown the opportunity to enter the Top 25 will remain elusive.
One question being tossed about by Clemson fans has to do with capturing that No. 1 spot again. The odds are slim-to-none during the regular season. It would take a loss by Alabama to make that happen. The Tigers can't afford anymore signs of weakness if they want to stay among the top 4.
Yes, they could conceivably fall out of the playoffs with a poor performance. The teams sitting among the top 5 are all pushing hard for a spot in the College Football Playoff rankings which are about a month away.
---
Advertisement
---