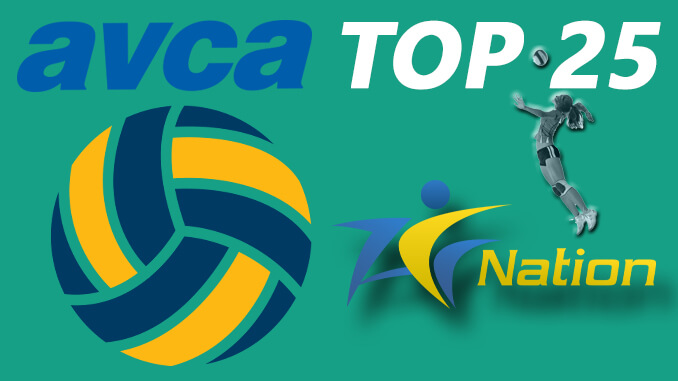 AVCA Volleyball Top 25
In week five of the coaches AVCA Volleyball Top 25 poll, Florida jumps from #3 into the top ranked position. Former #1, Minnesota, drops into a tie at #3 with Penn State.
Topping teams out of the ACC, Florida State drops two notches from last week. The Seminoles are one of five teams leading the conference and carry an 8-2 record into this week.
Miami is the second of the five teams at the top of the standings. The Hurricanes have an 8-0 overall record and are in the RV category just outside the Top 25.
Milica Kubura of Florida State picks up honors as the ACC Volleyball Player of the Week while NC State's Melissa Evans is the ACC Volleyball Freshman of the Week.
Kubura's performance against Virginia and Virginia Tech set the pace among conference players. Racking up 40 kills, 20 against each opponent, Kubura added 12 blocks and 3 digs for the Seminoles.
The Wolfpack benefited from Evans' 35 kills, 9 blocks and 4 digs in games against North Carolina and Notre Dame.
---
AVCA Volleyball Top 25
---
ACC Teams
#21 Florida State
RV  Miami (#32)
On the schedule for this weekend –
Friday, September 29
Boston College @ Wake Forest
Virginia @ Pitt
Miami @ Notre Dame
North Carolina @ Clemson
Florida State @ Louisville
NC State @ Georgia Tech
Sunday, October 1
Florida State @ Notre Dame
Boston College @ Duke
Miami @ Louisville
Syracuse @ Wake Forest
Virginia Tech @ Pitt
NC State @ Clemson
North Carolina @ Georgia Tech
---
AVCA Volleyball Top 25 – Listen To ACC Nation Podcast
---