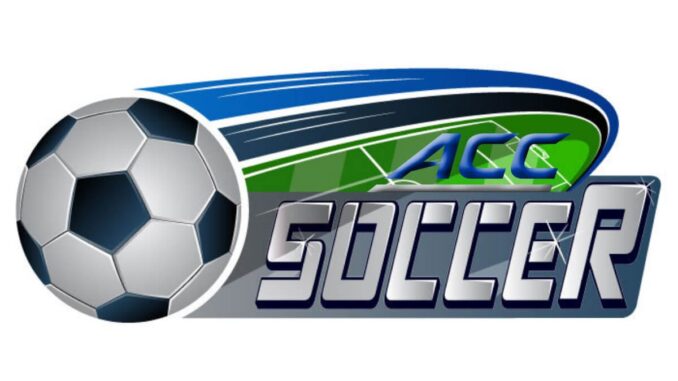 ACC Nation Staff @accnation –
The Florida State Seminoles got the nod as the preseason favorite in the United Soccer Coaches Poll. But, when it comes to the ACC women's soccer coaches they've given their vote of approval to North Carolina. However, the voting for the Seminoles and Tar Heels is so close you may want to haul out a microscope to take a better look.
We did just that and here's what our view affords us. The predicted order of finish, based upon points has North Carolina with 188 vs Florida State's 185. When it comes to first place votes, the Seminoles haul in 8 while the Tar Heels notch 6.
Mixed messages? Not really. The rosters for both teams are what coaches dream of and it shows in the ACC Preseason Women's Soccer Team. Florida State has four players on the roster and North Carolina three. All seven are on the MAC Hermann Trophy Watch List. These two teams are loaded and ready to fight it out again this year. More on the entire conference roster after we look at how teams ranked in the voting.
ACC Women's Soccer
North Carolina
Florida State
Virginia
Duke
Clemson
NC State
Wake Forest
Louisville
Notre Dame
Boston College
Virginia Tech
Miami
Pitt
Syracuse
---
Power Ball Soccer: ACC Hits The Jackpot
---
In the United Soccer Coaches Preseason Top 25 the ACC scored 7 spots with 3 teams receiving votes. That's the most of any conference in the poll. Find out who those teams are and how they ranked in the link above.
Preseason All-ACC Team *MAC Hermann List
Mariana Speckmaier, Clemson
Malia Berkely, Florida State *
Deyna Castellanos, Florida State *
Jaelin Howell, Florida State *
Yujie Zhao, Florida State *
Emina Ekic, Louisville *
Tziarra King, NC State
Emily Fox, North Carolina
Brianna Pinto, North Carolina *
Alessia Russo, North Carolina *
Mandy McGlynn, Virginia Tech
---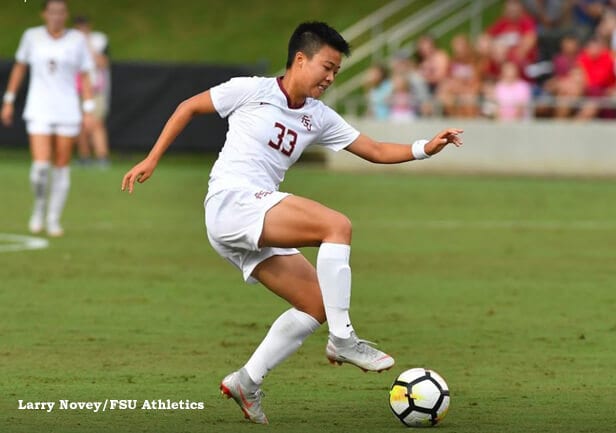 ---
In addition, five other ACC women's soccer players are on the MAC Hermann Trophy Watch List.
Laurel Ivory, Virginia
Sandy MacIver, Clemson
Phoebe McClernon, Virginia
Taylor Otto, North Carolina
Alexa Spaanstra, Virginia
---
Beer Ice Cream: Cranking Out A Cool, Creamy Treat
---
The ACC schedule gets underway Saturday, August 17 as Florida State travels to Wake Forest. Game time is 7:00pm ET. The rest of the conference gets into play Thursday, August 22.
Eight teams advance to the ACC Championship. The quarterfinal matches are played at campus sites on Sunday, November 3. Conference semifinals and finals will be played at WakeMed Soccer Park in Cary, NC on November 8 and 10.
The NCAA Women's Soccer Championship will be played in San Jose, California at Avaya Stadium on December 6 and 7.
---