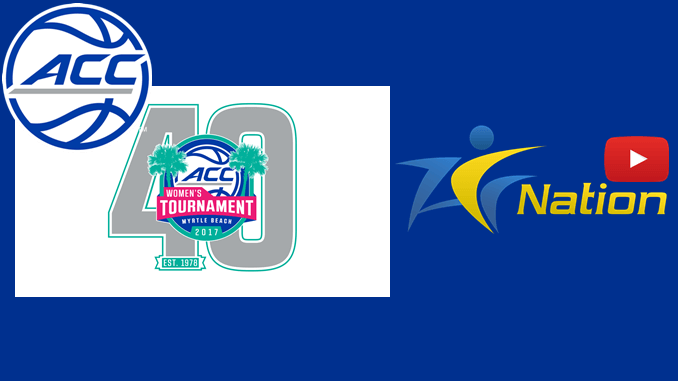 ACC Women's Basketball Championship
The ACC Women's Basketball Championship brought out the shooters in round two.
How did the four teams advancing look? Each delivered solid performances on offense and there wasn't any slouching on defense either.
The wins on Thursday night, set up a great day of basketball on Friday.
And now, for a look at the highlights from Thursday night.
In the first matchup, the #14 seed North Carolina faced off with the #6 seed, Syracuse.
Alexis Peterson delivered 29 points and big rebounds for the Orange.
Georgia Tech and Miami both went on offensive runs, but, ultimately, the Canes run was too much for the Yellow Jackets.
Our next game, between Wake Forest and Virginia, not only was an offensive performance for the Cavaliers as Jocelyn Willoughby scored 17 points. But, also a demonstration of defensive prowess as Felicia Aiyeotan was just about unstoppable on both ends of the court with rebounds and blocks.
Finally, Clemson and Louisville finish off the highlights from Thursday. The duo of Asia Durr and Myisha Hines-Allen each scored 17 points for the Cardinals. It was too much for the Tigers to overcome.
Looking for more ACC Women's Basketball Tournament action?
There's a busy schedule of games running throughout the day (Friday) beginning late morning and running through early evening.
The semifinals begin at noon Saturday. Television coverage will be split between ESPN2 and ESPNU for the semifinals.
The ACC Women's Basketball Championship is slated for Sunday at 1:00p E. Coverage will be on ESPN2.