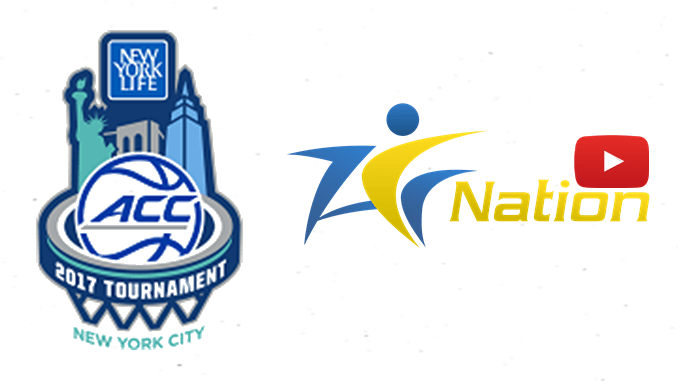 ACC Men's Basketball Tournament Highlights
If you missed any of the action Tuesday, we've got all the ACC Men's Basketball Tournament Highlights for you.
Be sure to check out our ACC Men's Basketball Tournament Podcast with Will Ojanen and Jim Quist. They'll offer a quick rundown of the the games, highlights and lowlights. Plus, how it will impact the remainder of the postseason for the teams.
Day two action gets underway at noon (Wednesday) at Barclays Center in New York.
The schedule includes Miami against Syracuse, Clemson vs Duke, Wake Forest battles it out with Virginia Tech and Pitt goes toe to toe with Virginia.
From yesterday (Tuesday), we start off with the NC State and Clemson matchup.
In the early afternoon game, Boston College challenged Wake Forest. The Demon Deacons had their hands full until pulling away in the second half.
Neither Pitt nor Georgia Tech wanted to see their postseason come to an end. Both teams took the game down to the final seconds.
Here's everything you need to know about the 2017 New York Life ACC Men's Basketball Tournament.