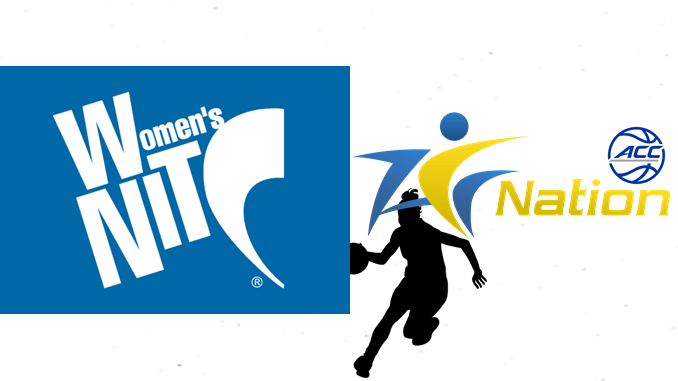 WNIT First Round
Four ACC teams get underway with WNIT First Round action Thursday and Friday.
Wake Forest, Georgia Tech, Virginia Tech and Virginia received invitations to play in the postseason tournament.
The Mid American and the Atlantic 10 lead the WNIT among conferences with 5 teams apiece. While the ACC and Big Ten each have four.
Thursday Schedule
Wake Forest hosts Bethune Cookman. Game time is 7:00p E.
Georgia Tech entertains Jacksonville. Game time is 7:00p E.
Friday Schedule
Virginia Tech faces off with Rider in Blacksburg. Game time is 7:00p E.
Virginia travels to St. Joseph's. Game time is 7:00p E.
Keep up with the action with the WNIT bracket featuring matchups and times.