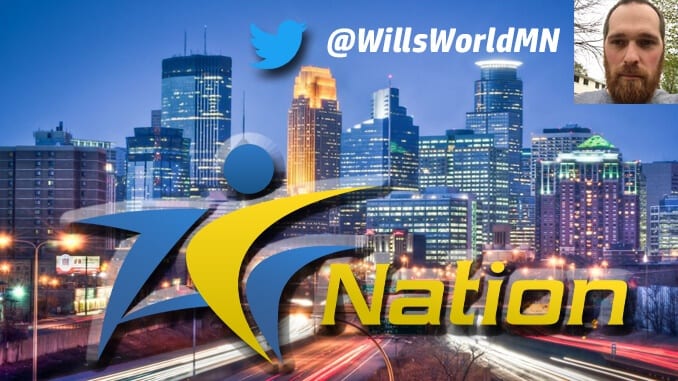 We're already a third of the way through the college football season. I know, I can't believe it either. We generally have a good idea of who is good and who is bad. This year, I'm not so sure about quite a few teams in the league right now. But, here's what I do know.
Clemson is really good
I know, I'm really breaking news, right? Even with the scare they had against Texas A&M they've looked really good so far this year. It has become perfectly clear that Trevor Lawrence is better than Kelly Bryant and that it will be his team sooner rather than later.
Louisville is really bad
I knew there would be some growing pains with this offense without Lamar Jackson. Maybe they aren't growing pains, maybe they're just pains. Bobby Petrino has no idea who he wants to play at quarterback. He benched Jawon Pass in the second half of the Indiana State and Western Kentucky games. Finally, he starts Malik Cunningham against Virginia only to bench him in favor of Pass in the second half. It didn't work. The offense is managing just 284 yards per game, or last in the ACC and 125th out of 130 FBS teams.
The Coastal is wide open
I came into the season with some questions about Miami. Even with an apparent quarterback change I still have questions. I want to see N'Kosi Perry play legitimate competition before I anoint Miami the Coastal Division favorite.
Virginia Tech had a terrible, no good, very bad week but it could also just be a one game fluke. Duke has looked really good and Virginia has exceeded some people's expectations already.
Pitt's defense is bad….again
You would think a defensive minded coach such as Pat Narduzzi would make the Panthers defense one of the best in the league. It's been the other way around. Narduzzi's defenses finished 13th and 11th in the ACC in yards allowed per game over the past two seasons. Through four games this season they rank 13th. Topping all of this off they allowed Nathan Elliott, who had completed less than 50% of his passes in his first two games to complete 71% this weekend. If things keep up, Narduzzi will enter 2019 on the hot seat.
FSU's offensive line is still a mess
There are many issues with Florida State's football team right now, this is one of the biggest. It wasn't just on the national stage against Virginia Tech it was also the following week against Samford. Then, the next week against Syracuse and again this week against Northern Illinois. The Seminoles offensive line has already allowed 12 sacks through four games. That's the most in the ACC. Because of this porous offensive line, the Seminoles running game is suffering. As a team they are averaging less than 3 yards per carry.
Will Ojanen resides in the Minneapolis area, has a craft beer blog with his wife Sami and is a member of ACSMA.