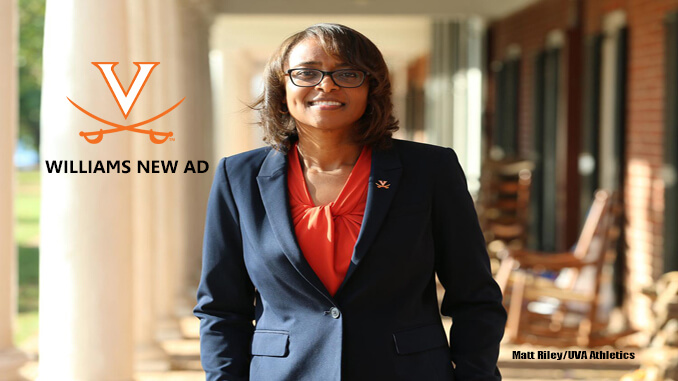 Virginia Names Williams
The deputy director of athletics at Georgia, Carla Williams has accepted the position of athletic director at the University of Virginia. Teresa Sullivan, president of Virginia made the announcement Sunday. Virginia names Williams following the retirement of Craig Littlepage who has held the position for 16 years.
Deputy director of athletics at Georgia since 2015, Williams has been with Georgia for 13 years as an athletics administrator. Until Virginia came calling, Williams, who had previous offers, was still looking for the ideal fit.
A graduate of Georgia, Williams was an All SEC guard. Following her academic career, she moved on to help recruit and coach as an assistant in the women's basketball program. Then Williams move into administrative responsibilities. Her experience includes time at Florida State and Vanderbilt. Williams earned her Ph.D. in sports administration at Florida State.
"Winning championships and getting a great education, those things aren't mutually exclusive." "You can do both. You should do both", said Williams.
---
Virginia Names Williams
---
Williams was tasked with day to day operations of the athletic department at Georgia. Her duties, among many included serving as administrator for Bulldogs football and the women's basketball programs
"She's committed to the success of every varsity sport, and this is a perfect fit for UVa, where we're committed to broad success across sports programs", said Sullivan.
Personal responsibilities will delay her start until late December or possibly January.
Virginia offered and Williams accepted a five year contract at over a half million per year plus incentives.
Williams becomes the first African-American woman to lead an athletic department at a Power 5 conference school.