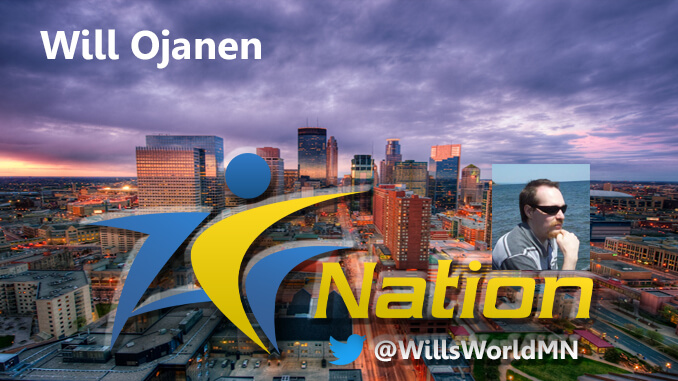 Virginia Coaches Triumph Through Adversity
It's very difficult to find positives in the wake of what happened in Charlottesville last weekend. But if you want to find one, it's how the athletic programs handled the aftermath. This is a great example of how two Virginia coaches triumph through adversity.
You can understand if some of the athletes are a little concerned with things after what happened. But instead, it became a rallying cry for the athletic department, in particular the football and men's basketball programs.
---
Virginia Coaches Triumph Through Adversity – Mendenhall
---
The Virginia football team took a team photo, with arms linked, in front of The Rotunda at the university, in a show of unity.
Micah Kiser told the media Tuesday, "We wanted to show that we're not just here to play football. We're here to be great stewards of the community, get a great education and play football as well."
Our school, our city, our
home.
United forever. ⚔️🔶🔷⚔️#HoosTogether pic.twitter.com/Psd4oGvOEO

— Virginia Football (@UVa_Football) August 14, 2017
---
Virginia Coaches Triumph Through Adversity – Bennett
---
Tony Bennett posted a video through the Virginia Basketball Twitter account, expressing concern for what happened, but added, " I love this community, I love the people of Charlottesville, the town, the University of Virginia and what it stands for."
A message from Coach Bennett. #HoosTogether pic.twitter.com/nrzmpu0WSt

— Virginia Basketball (@UVAMensHoops) August 16, 2017
Bronco Mendenhall and Tony Bennett could not have handled this situation any better. They both said what needed to be said and then more. Both said that no one on either team expressed concern over what happened knowing that the people involved were not from Charlottesville. They were not true representatives of the city.
Not only did they speak as we expect head coaches to do but they proved they are leaders as well.
---
Subscribe To The ACC Nation Podcast
---