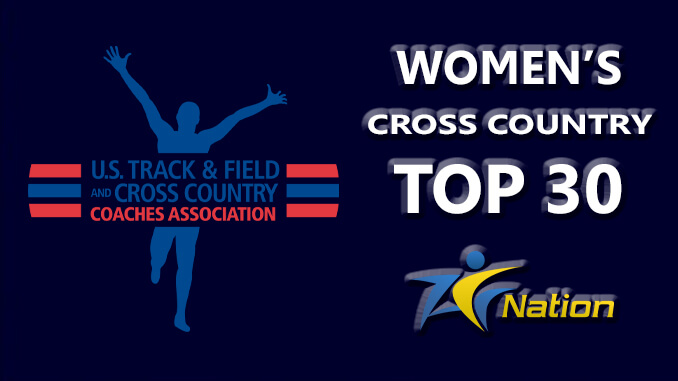 USTFCCCA Women's Top 30
As ACC teams head into a weekend of events we'll take a look at the how they rank in the USTFCCCA Women's Top 30 and the Regional Rankings.
Two teams hold a spot in the rankings with both situated in the top 15 programs in the country. NC State leads the way for conference squads with Notre Dame a few spots back in the poll.
The Wolfpack slipped a spot while the Irish are down two this week.
Garnering votes in the RV category are Virginia and Louisville.
This week's ACC Women's Cross Country Performer of the Week honors go to Virginia's Frances Schmiede. Miami's Maryam Jawid has been named the Women's Freshman of the Week.
With a second place 5K time of 17:10.4, Schmiede helped lead the Cavaliers to a first place finish at the Virginia-Panorama Farms Invitational.
Jawid delivered a personal best 18:00.4 finish in the 5K Mountain Dew Invitation which ranks as the Hurricanes' sixth best in school history.
---
USTFCCCA Women's Top 30– Team Rankings
---
#7     NC State
#12   Notre Dame
RV    Virginia(#35)
RV    Louisville(#36)
Regional Rankings
Great Lakes – Notre Dame #2
Mid Atlantic – Pitt #5
Northeast – Syracuse #6, Boston College #11
Southeast – NC State #1, Louisville #3, Virginia #4, Wake Forest #6, North Carolina #8, Virginia Tech #10
South – Florida State #4, Georgia Tech #10
---
USTFCCCA Women's Top 30 – ACC Nation Podcast