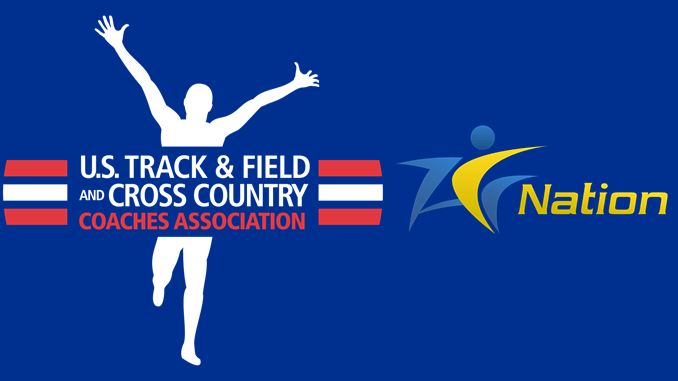 USTFCCCA Preseason Indoor Track Rankings
USTFCCCA Preseason Indoor Track Rankings deliver a tepid three teams from the ACC to the men's and women's Top 25 respectively.
The surprise comes in the sometimes broad disparity between the men and women plus the obvious lack of depth on teams once counted upon to lead the conference.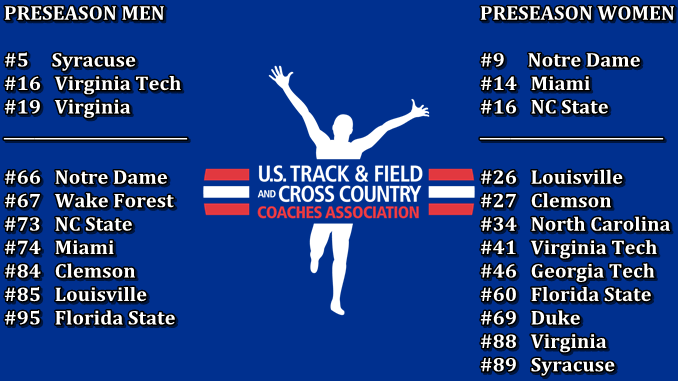 Two clear leaders emerge from the ACC. On the men's side, Syracuse. On the women's side, Notre Dame.
The men's side finds a large number of teams clumped together but not in the Top 25. It takes a gigantic leap from #19 Virginia to find Notre Dame at #66.
Here's a closer look at the top performers for each team. Scroll to page 23 for women's teams.
Meanwhile, the women have a bit more likelihood for a competitive indoor track and field season.
After NC State at #16, the next team is Louisville, coming in at #26.
Will this be a rebuilding season for programs in the conference?
A typically strong Florida State program shows up at #95 on the men's side and #60 for the women.
Among conferences, the ACC trails the top ranked SEC. It's by no small measure.
With 8 ranked teams in the Top 25, the SEC is head and shoulders above even the second ranked, Mountain Pacific Sports Federation (MPSF).
With three ranked teams, the ACC garners 236.51 points. The SEC has 719.74.
Of course, preseason polling isn't the most objective nor always accurate. Some of it plays off a previous season's outcome.
The season will provide some opportunity to build, find strengths and exploit opponent's weaknesses. But, it certainly doesn't look like previous years.
Here's a look at the entire USTFCCCA Preseason Indoor Track Rankings for men and women.