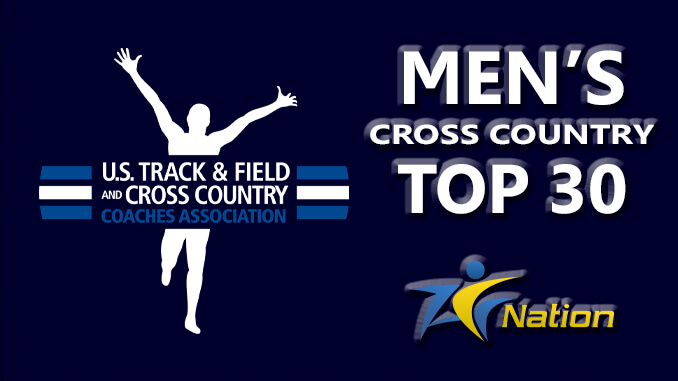 USTFCCCA Men's Top 30
Syracuse remains atop the leader board for men's cross country teams in the ACC. This week's USTFCCCA Men's Top 30 again features three teams from the conference.
In the last poll, Virginia Tech made a huge leap in the rankings to the tune of 12 places. The Hokies continue their ascent moving one spot in the poll.
NC State returns to the cross country Top 30 moving back in from the unranked.
The regular season is rapidly coming to a conclusion with both the ACC and NCAA Cross Country Championships just weeks away.
---
USTFCCCA Men's Top 30 – Team Rankings
---
#4     Syracuse
#11   Virginia Tech
#22   NC State
Regional Rankings
Great Lakes – #8 Notre Dame
Mid Atlantic – #15 Pitt
Northeast – #1 Syracuse
Southeast – #2 Virginia Tech, #3 NC State,#10 Virginia, #11 Duke, #13 Wake Forest, #15 North Carolina
South – #4 Georgia Tech, #6 Florida State
---
USTFCCCA Men's Top 30 – ACC Nation Podcast
---
This year's ACC Cross Country Championships will be held at E.P. Tom Sawyer Park in Louisville.
The competition gets underway Friday, October 27 at 10:03a E for the men and 11:03a E for the women.
Coverage of the event is available via ACC Network Extra.
The NCAA Cross Country Championships will also be at E.P. Tom Sawyer Park hosted by the University of Louisville on Saturday, November 18.