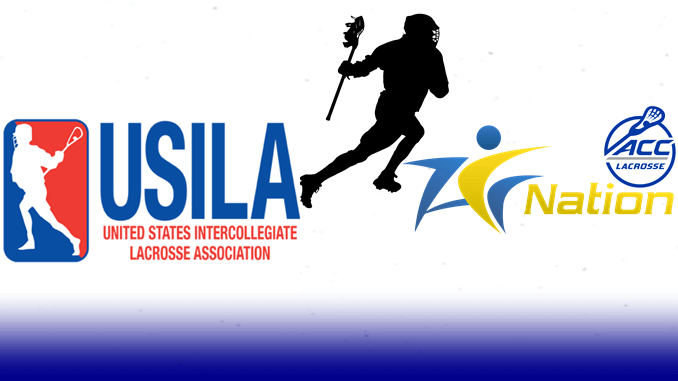 USILA Lacrosse Top 20
Four out of five ACC men's teams make it into week ten of the USILA Lacrosse Top 20.
Syracuse, with a 4-0 conference record, leads the nation at #1, receiving 16 first place votes.
Duke moves into the top 5 with a five position leap following a decisive victory over Virginia, 20-11.
Notre Dame gathers one notch on the belt and edges closer to the top 5.
North Carolina holds steady this week following their battle with the Orange that went into overtime.
Virginia is having difficult finding their niche this season and so far have not won any conference battles. The Cavaliers overall performance does generate enough recognition to place them in the Receiving Votes category.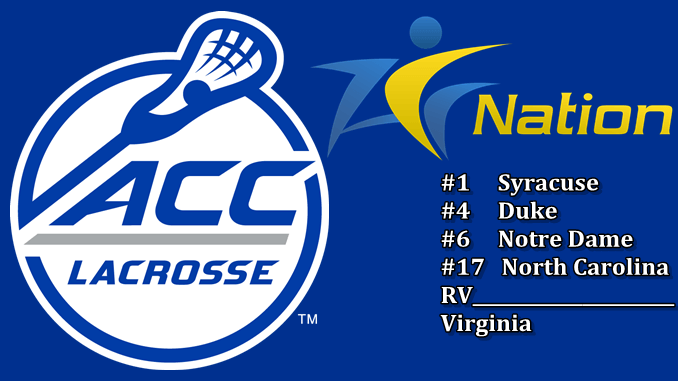 ---
ACC Standings
---
Syracuse
Duke
North Carolina
Notre Dame
Virginia
A quick look at the stat leaders has Duke's Jack Bruckner average 3 goals a game on offense and Notre Dame's Shane Doss averaging 9.67 saves a game.
Coming up this weekend, North Carolina travels to Notre Dame, Duke is at Marquette and Binghamton heads to Syracuse.
The Tar Heels/Irish matchup is Saturday at 12:00p E and will air on ESPNU.
Duke will televised on the CBS Sports Network with play beginning at 1:00p E.
The Syracuse game is available via ACC Network Extra and gets underway at 2:00p E.
The ACC Men's Lacrosse Championship begins April 28 with the championship game on Sunday, April 30. The games will be played at Duke.
Friday and Sunday games will be on ESPNU.
Saturday's game will be between the fifth place team (at this point, Virginia) and Penn.