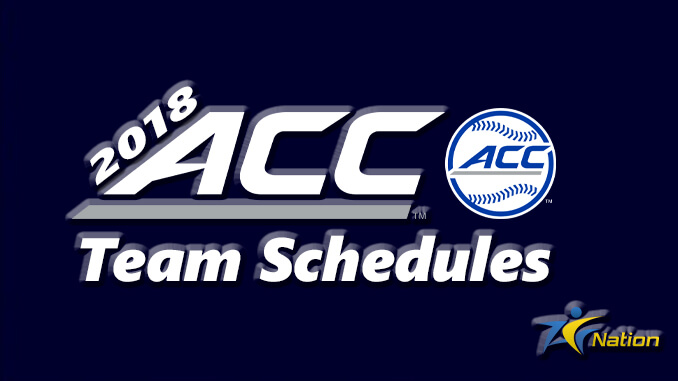 Take Me Out To The Ball Game
2018 ACC Baseball Schedules
One of our favorite sounds is about to round the corner. Ping! The familiar ball meets bat, aluminum to be specific, is inviting us all to come out to the ball game. ACC teams are a mere two months away from opening day.
We would imagine that only select fans within the geographic boundaries of the ACC consider mid February to be anything spring like. That won't slow up the diehards from finding a sometimes snowy seat to enjoy some ball.
At the end of last season the ACC placed six teams, second most among conferences, in the final Top 25 Baseball America Rankings. Louisville and Florida State finished among the top 10 teams in the country following their post season performances. North Carolina and Wake Forest ended the season ranked among the top 15 nationally while Virginia and Clemson were in the top 25.
There are a number of key players across the conference to keep an eye on this season. Here are a few that are receiving chatter in regard to the 2018 MLB Draft.
Griffin Conine, OF, Duke
Joey Bart, C, Georgia Tech
Seth Beer, OF/1B, Clemson
Jake McCarthy, OF, Virginia
---
Take Me Out To The Ball Game
2018 ACC Baseball Schedules
---
More ACC Nation: Sports    Podcast    Basketball    Football    Soccer    Baseball