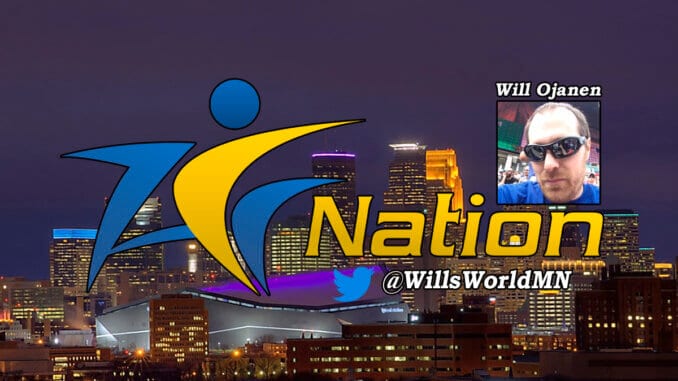 Will Ojanen @WillsWorldMN –
We know two things about the ACC Atlantic this year. First, that Clemson will be the unanimous favorite to win the division. Second, Louisville will be last. In the middle of that division is a huge question mark. A lot of talk surrounds Syracuse football as the second place team in the Atlantic this year. In fact, the results from ACC Media Day released this morning echoes this sentiment.
But, Syracuse's win totals by betting sites have been all over the place. From as few as five wins to as many as nine. Why is that? Here are a couple of reasons from where I sit.
The Quarterback Situation
People are high on Tommy DeVito. He's stepping into some big shoes as the replacement for Eric Dungey. He has a bit of experience playing last season and there is plenty of hype surrounding him.
He's also a career 50% completion passer. There's nothing here to lead me to believe he is 'the guy'. At least, not yet. His most significant action from last season wasn't overwhelming statistically. DeVito went 14 for 31 in their game against Notre Dame.
Turnovers
There is absolutely no doubt that Syracuse football benefited greatly from turnovers last season. The defense forced an ACC high of 31 last year. Trends, however, are not in their favor to repeat that performance this year.
Every team that has led the league in turnovers since 2011 has experienced a drop off the next season. Sometimes it's small, as in 4 and then there's the rock bottom collapse of 17.
---
Are You Listening To ACC Nation Radio?
---
This is also a team that gave up 427 yards per game on defense. That's 10th in the ACC and 88th nationally. At the very least, these stats should lead you, like it has me, to believe that there will be some drop off this season defensively. It may be a bit of a pipe dream to believe otherwise.
Syracuse Football
There's no doubt Dino Babers is building a quality program at Syracuse. Frankly, I'm a fan of what he's done and is doing with the team. But, to say they are the consensus second best team in the Atlantic?
With these aforementioned stats and perhaps a bit of common sense is it any wonder that people think they will be a borderline bowl team this season?
---
Listen To Our 'Voices Of' Football Previews On ACC Nation Podcast
---