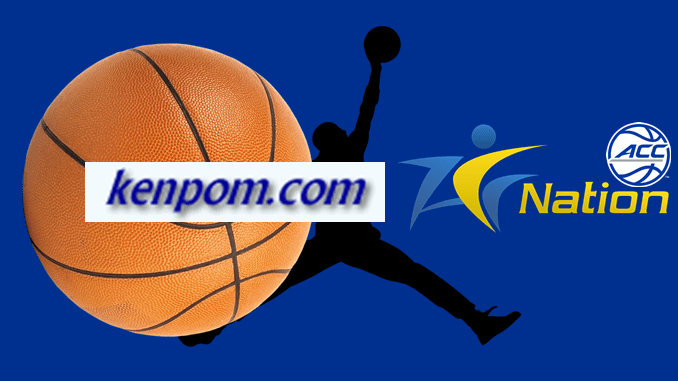 Pomeroy College Basketball Ratings
Pomeroy College Basketball Ratings from KenPom.com finds Virginia leading the way for the ACC.
As is the case in the AP Top 25, Gonzaga tops the ratings at #1.
For the Pomeroy, we'll take a look at the Top 40 ACC teams and then a peek at how everyone else in the conference is rated.
Along with the NCAA RPI, the Pomeroy College Basketball Ratings provide a better idea if teams will make it into the field of 68.
At this juncture, 11 teams from the ACC have a shot at the NCAA tournament.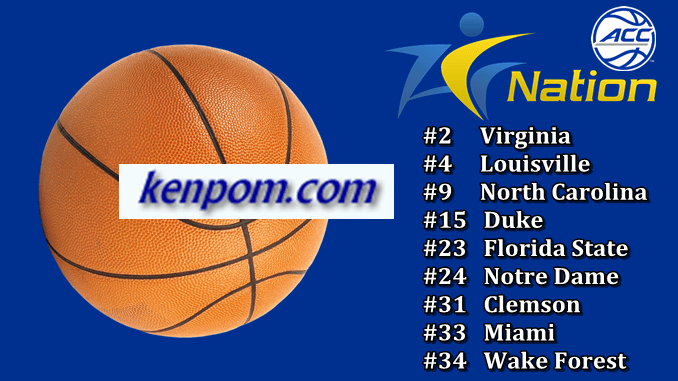 After a good going over of the ACC teams in the Top 40 we'll add in the remaining teams from the conference.
Let's take a look at the overall Pomeroy Ratings. (Data through January 29, 2017).
#50     Virginia Tech
#54     Syracuse
#71     Georgia Tech
#78     NC State
#86     Pitt
#143   Boston College
The Hokies and Orange Men are in a position to make the playoffs, with Georgia Tech hovering near the cut off point.
A few more stellar wins by the Yellow Jackets and they'll position themselves as the surprise entry.