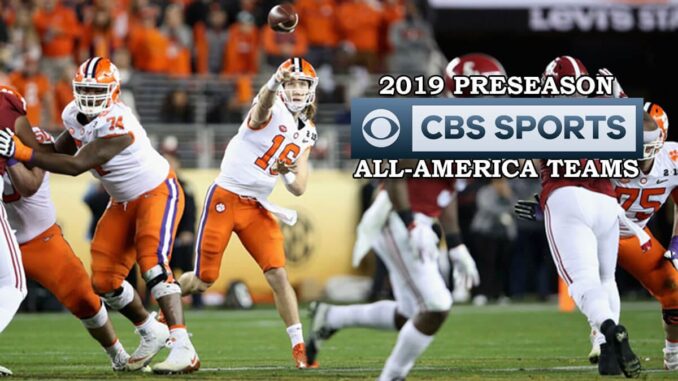 ACC Nation Staff @accnation –
The 2019 CBS Sports Preseason All-America teams feature six ACC Nation players on the first and five on the second. The honors also include Player of the Year and Coach of the Year. Overall, the ACC placed third among conferences with the total number of players selected. The total number of teams from across ACC Nation represented is six. The offense, defense and special teams rosters include at least one player on both the first and second teams.
The head coach of Clemson, Dabo Swinney, has been named the 2019 preseason Coach of the Year by CBS Sports. The preseason Player of the Year honors go to Clemson quarterback Trevor Lawrence.
The first team offense is led by Lawrence. Clemson running back Travis Etienne joins Lawrence on the first team offense.
Two players from Syracuse make the first team roster as well. Safety Andre Cisco joins on defense while kicker Andre Szmyt from the Orange is on special teams.
Players
Also on the first team offense is Notre Dame offensive lineman Tommy Kraemer.
On first team defense Virginia's Bryce Hall at cornerback rounds out the list.
---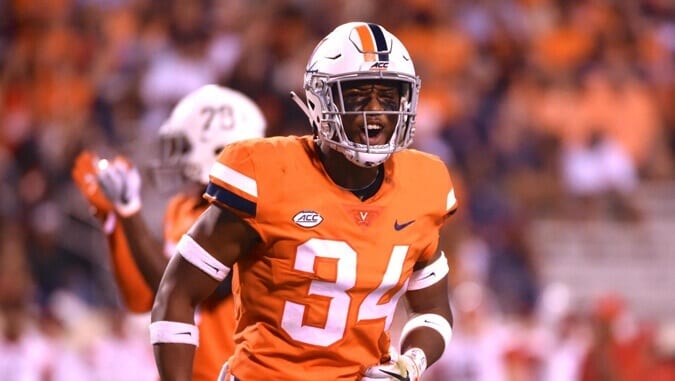 ---
Second Team
The second team offense features Boston College running back AJ Dillon and Clemson offensive lineman John Simpson.
---
Tate Martell's Nightmare: Sports Blogger
---
On defense the roster includes defensive lineman Xavier Thomas and linebacker Isaiah Simmons, both from Clemson.
The final position on the second team is filled by Pitt's special teams kick returner Maurice Ffrench.
The CBS Sports 130, released last week, features a total of five ACC Nation teams among their preseason Top 25. Click here for more.
Miami kicks off the season for conference teams with a Week 0 event against cross-state rival Florida. The Hurricanes and Gators will play in Orlando on Saturday, August 24. ESPN will carry the game beginning at 7:00pm ET.
---