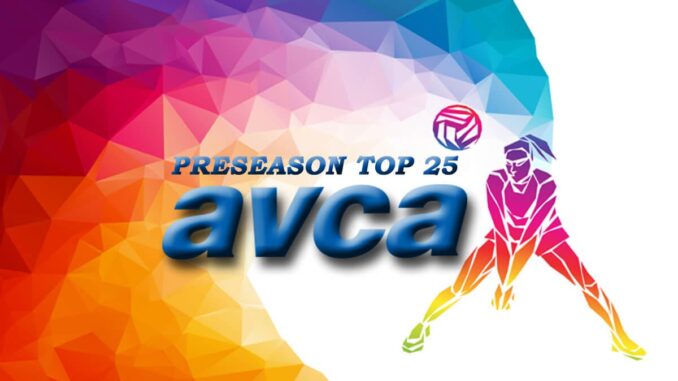 ACC Nation Staff @accnation –
Pitt volleyball is getting a reputation. The kind that follows you around. People are talking and that's a good thing. Pitt was selected in voting by ACC coaches to win their third straight conference title. No small feat considering that the Panthers and Cardinals as well as the Seminoles have programs that typically hit the AVCA Top 25. It's no different this season as both Pitt and Louisville are in the preseason poll. Florida State is just a whisper outside the top echelon in the receiving votes category.
How do things look this season? We'll take a look at how the ACC coaches voted and the AVCA Preseason Top 25 in a moment. You'll find they don't see eye to eye.
This year Pitt returns four players making the All-ACC preseason team. They're led by the ACC Coach of the Year, Dan Fisher. It's Fisher's second such honor in as many years.
Fifteen of the 18 players on the 2019 Preseason All-ACC Volleyball Team also earned recognition in 2018. Eight earned first team roster positions.
Panthers And Cardinals
2019 ACC Volleyball Preseason Coaches Poll
Pitt (13 FPV)
Florida State (2 FPV)
Louisville
Notre Dame
North Carolina
Syracuse
Duke
Clemson
NC State
Miami
Georgia Tech
Boston College
Virginia Tech
Virginia
Wake Forest
---
CBS Sports Preseason Football First And Second Teams
---
AVCA Division I Preseason Coaches Poll – The ACC
#12 Pitt
#25 Louisville
RV
#31 Florida State
2019 ACC Volleyball Preseason All-Conference Team
Brooke Bailey, Clemson
Kaylin Korte, Clemson
Payton Schwantz, Duke
Payton Caffrey, Florida State
Taryn Knuth, Florida State
Mikaila Dowd, Georgia Tech
Melanie McHenry, Louisville
Elizaveta Lukianova, Miami
Melissa Evans, NC State
Sydney Bent, Notre Dame
Charley Niego, Notre Dame
Zoe Nunez, Notre Dame
Kayla Lund, Pitt
Nika Markovic, Pitt
Layne Van Buskirk, Pitt
Stephanie Williams, Pitt
Polina Shemanova, Syracuse
Sarah Billiard, Virginia
---