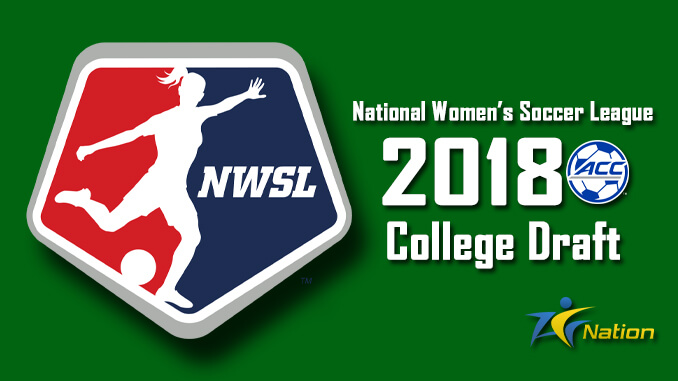 NWSL College Draft
Thirteen ACC Soccer Players Over Four Rounds
With often what seems a blink of an eye an athlete's college career can come and go. Then, there's the lucky and very small percentage who find their dream of reaching the pro's come true. This year's National Women's Soccer League (NWSL) College Draft opened the doors for thirteen players from the ACC to live that dream.
How narrow is that needle that a player must thread to become a professional? Keep in mind it's a four round process and each round only includes ten players. That's right, forty players total.
Duke, North Carolina, Wake Forest, Notre Dame and Virginia were the sources for the NWSL selections. The Blue Devils topped the list with a total of six players drafted. North Carolina supplied three, Wake Forest two with Notre Dame and Virginia providing one player each.
This year's draft sent players across a wide swath of the country with teams in the Pacific Northwest, Midwest, Deep South and New England.
---
NWSL College Draft
---
NWSL College Draft
---
NWSL College Draft
---