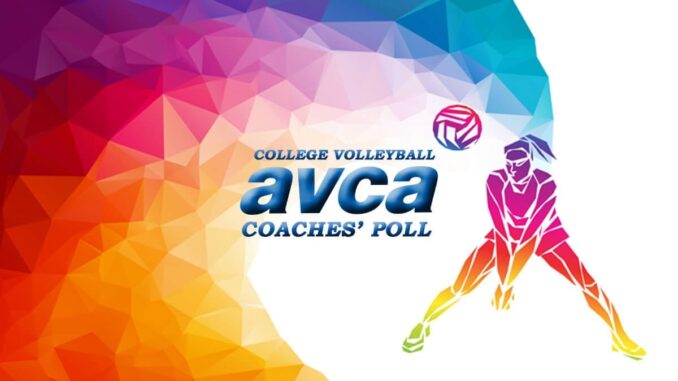 ACC Nation Staff @accnation –
Breaking into the AVCA Volleyball Top 25 isn't that easy. It's even harder to hold on to a spot or to move up. Here's what it takes. Notching wins or making a higher ranked opponent miserable. Three ACC teams remain among the ranked this week but some less than ideal matches may threaten that status.
The top ranked conference team, Pitt, continues notching wins and maintain a top 10 spot in the poll. Breaking into the top 5, even with a string of solid wins over West Coast opponents remains elusive. Not so much because of what the Panthers bring to the table. No, it's simply because the teams in front of them are powerhouses who won't be easily moved aside.
Pitt put together wins over Oregon, Cal Poly, Utah and Pepperdine. Oregon was ranked No. 10 and Utah No. 16.
The Panthers received one First Place Vote in this week's polling following their string of victories. The opportunity to rise even higher in the rankings comes this weekend when they meet cross state rival Penn State.
---
Advertisement
Meanwhile, Florida State defeated Stony Brook and St. John's to help the Seminoles move up two notches this week.
Louisville fell to a lower ranked Purdue (No. 22), 3-1 and then recovered with a win over Lipscomb.
---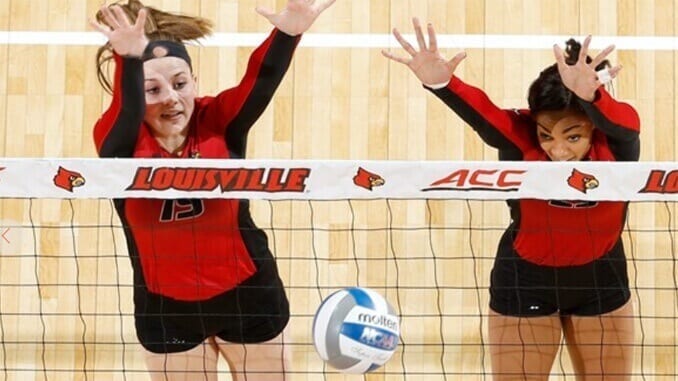 ---
| | | |
| --- | --- | --- |
| RANK | TEAM | LW |
| 6 | PITT | 6 |
| 23 | FLORIDA STATE | 25 |
| 25 | LOUISVILLE | 22 |
---
ACC Field Hockey Dominates Poll
---
ACC Schedule
There's a big match up this weekend, in fact, two as Pitt and Penn State battle it out.
Friday, September 20
#6 Pitt @ #4 Penn State 8:00pm ET
Sunday, September 22
#4 Penn State @ #6 Pitt 1:00pm ET Streaming on ACCNX
Depending on how other top 5 teams perform this weekend Pitt has an opportunity to move into the upper echelon of college volleyball. A split could do it as the higher ranked team usually gets more of a ding.
The Sunday head to head offers an opportunity to watch two of the better volleyball teams in the nation in action. As it's a rivalry the competition is sure to be that much more heated. If you have ESPN on your provider along with the ACC Network you will have access to ACC Network Extra (ACCNX).
---