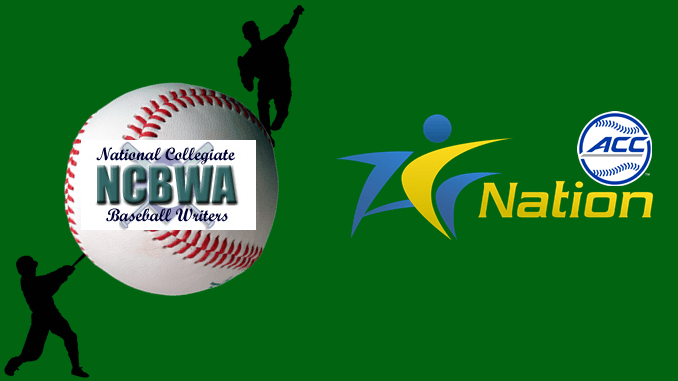 NCBWA Baseball Top 30
ACC teams have experienced a shakeup in the NCBWA Baseball Top 30 this week. In fact, that may be an understatement.
The two most abrupt shifts in rankings occur with NC State and Miami.
Wolfpack fans won't be pleased to find their team dropping from #10 last week. NC State finds themselves in the Receiving Votes category of the poll.
If that didn't grab your attention, perhaps Miami going from #17 in week 1 to completely out of the discussion altogether in week 2 will do the trick.
The Canes have started out the season on shaky ground. Error filled games make it hard but not impossible to recover and the season is in it's infancy.
NCBWA voters may be called fickle. A far more accurate portrayal is that of someone with limited patience for poor performance.
Six teams from the ACC make the Top 30 with two in the Receiving Votes category.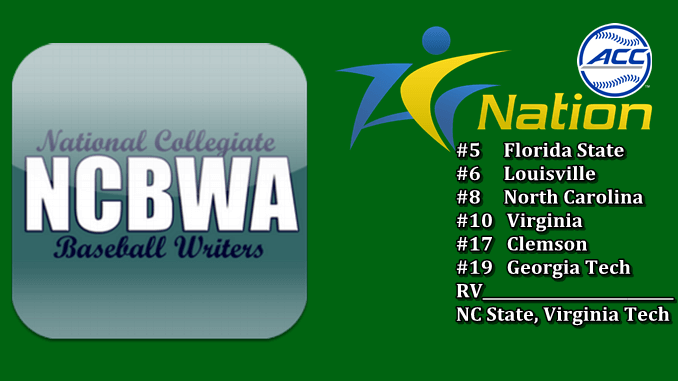 Florida State leads the conference in this week's poll. The Seminoles drop one, down to #5.
The biggest move in week 2 is from Georgia Tech. The Yellow Jackets started in the preseason poll at #29, they move up 6 spots from last week to #19.
Clemson, though stumbling out of the block early have regained their footing. The Tigers move up three positions in the poll.
Virginia has moved from a #19 preseason ranking to #13 to #10 in week 2. The Cavaliers have had a solid start to their season.
Louisville and North Carolina continue to move upward in the top 10 this week.
Overall, TCU remains the top ranked team in the poll.
Another busy week on the schedule for teams in the ACC.