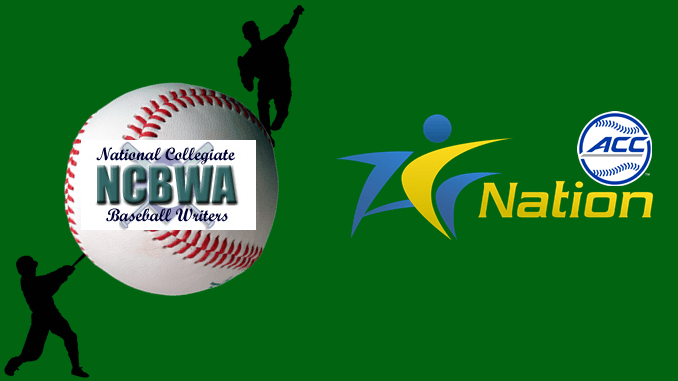 NCBWA Baseball Top 30
With three weeks of regular season to play in the ACC, this week's NCBWA Baseball Top 30 provides a superb indication of the teams to watch in postseason action.
The Louisville Cardinals are on a roll as they continue to lead the conference in this week's poll. Only the top ranked team in the nation, Oregon State, appears to be an impediment.
Before anyone gets too comfortable though, North Carolina continues to battle their way to the top as well. The Tar Heels move up two spots in the rankings.
Clemson takes a bit of a dip but it doesn't keep them out of the top 10. The Tigers are still in solid shape as they look ahead to the ACC Championship.
Virginia rounds out the top 10 as their run at the end of the season continues to hold promise for Cavalier fans.
Though not initially on the radar, Wake Forest has continued to relentlessly pound away and own a top 20 spot.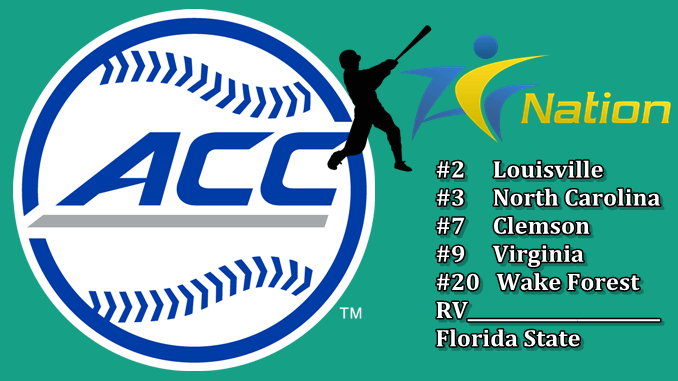 Despite some severe stumbles along the way this season the writers continue to recognize the possibilities that the Seminoles present. Florida State continues in the Receiving Votes category.
---
ACC Divisional Standings (Top 3)
---
ATLANTIC
Louisville
Clemson
Wake Forest
COASTAL
North Carolina
Virginia
Miami
---
ACC Stats Leaders
---
On the offensive side, Clemson's Reed Rohlman leads the conference with a batting average of .403.
The Wolfpack's Joe Dunand heads up the ACC Home Run category with 16.
There's a one man band when it comes to pitching stats and it isn't Louisville's Brendan McKay.
North Carolina's J.B. Bukauskas leads in wins, ERA and K's in the conference. The Tar Heel has 8 wins, has an earned run average of 1.51 and has sent home 96 batters at the plate on strikeouts.
The upcoming schedule holds more out of conference matchups for teams with some interesting in conference series over the next three weeks.
It's never too late to get tickets to the ACC Baseball Championship in Louisville. Play begins on May 23.