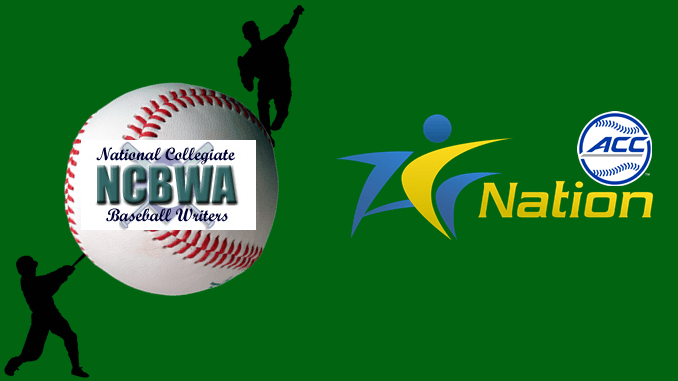 NCBWA Baseball Top 30
Big gains and big losses among ACC teams in this week's NCBWA Baseball Top 30.
Holding tight just behind #1 Oregon State is former number one Louisville. The Cardinals split games with Virginia over the weekend.
Clemson moves up a notch after splitting a series with Georgia Tech.
North Carolina moved up three into the top 5 by taking their three game series with Florida State.
The poll wasn't so forgiving with the Seminoles as they tumble 10 spots this week.
Wake Forest  moves up 8 places in the poll with two wins including a split series with Miami.
Virginia drops 6 notches following a come from behind win over unranked VCU and splitting their series with Louisville.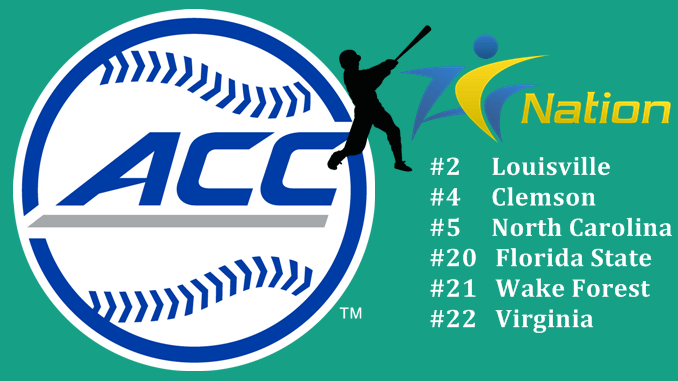 Looking at the ACC divisional standings, in the Atlantic, Clemson and Louisville hold down the top spot with 10-2 conference records. Wake Forest and Florida State currently have .500 or better records against competition in the ACC.
In the Coastal, North Carolina holds the top spot with a record of 9-3. Virginia Tech and Pitt hold .500 or better records in conference play.
---
A Look At The Stats
---
The ACC Baseball Championship is just about a month and a half away. This year's series will be played in Louisville.
Until then, plenty of great battles are on the schedule.