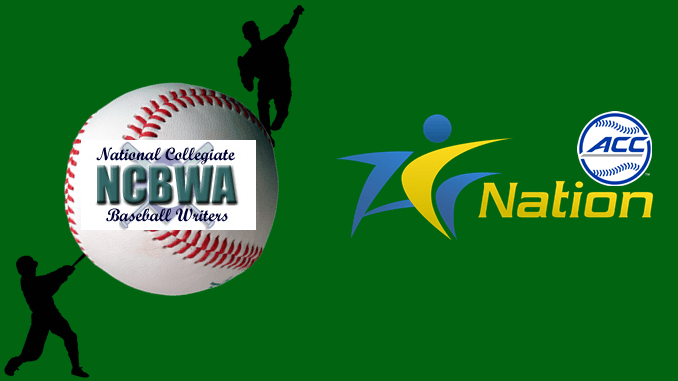 NCBWA Baseball Top 30
Five ACC teams, including this week's number one, claim spots in the NCBWA Baseball Top 30.
Louisville successfully took over the top position in the poll from preseason favorite TCU last week. The Horned Frogs included a three week run at #1 prior to the Cardinals taking over.
Joining Louisville in the poll are Clemson, North Carolina, Florida State and Virginia.
The Seminoles, took a big hit this week, dropping eight spots after losing their series to an unranked Virginia Tech.
Virginia slipped five positions in the poll after getting dinged in their series with Clemson.
Both Clemson and North Carolina moved up three spots placing both teams in the top 10.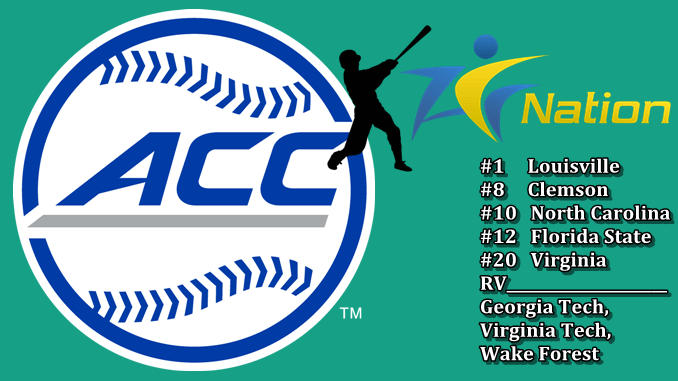 Receiving votes in this week's poll, Georgia Tech, Virginia Tech and Wake Forest.
A quick glance at ACC stats indicates the rise of the Hokies shouldn't be a surprise.
Virginia Tech is delivering on offense. Players hold 2 out of the top 5 positions in batting averages, the same number in RBI's, 3 of 5 in hits and are tied in the HR category.
The Hokies also hold 2 of 5 pitching wins in the conference with those five all currently tied.
Louisville is currently leading the Atlantic Division with Clemson and Wake Forest rounding out the top 3.
Meanwhile, in the Coastal Division, North Carolina is currently in the lead with Virginia Tech and Duke filling out the remaining three teams on top.