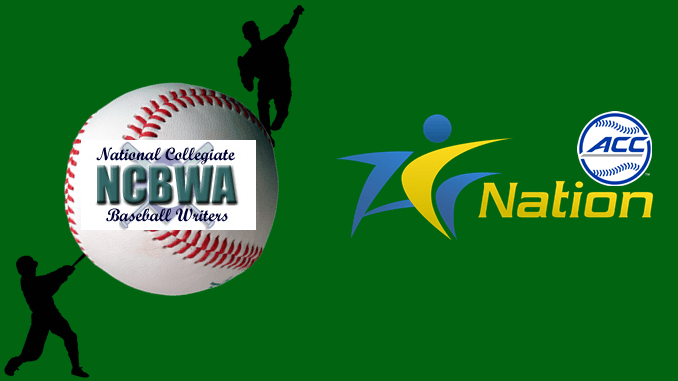 NCBWA Baseball Top 30
Florida State leads ACC teams in this week's NCBWA Baseball Top 30.
The Seminoles nudge closer to the top spot, currently held for the third week in a row by TCU, as they further penetrate the nation's top 5.
Two giant moves, both in opposite directions, for Clemson and North Carolina this week. Each move seven places within the poll.
Out of the seven ACC teams in the rankings, four move up, the remaining take a few steps back.
After taking a nosedive last week, NC State returns from their time out to rejoin the poll. It may be short lived as the Wolfpack continuing to have a rocky start to their season.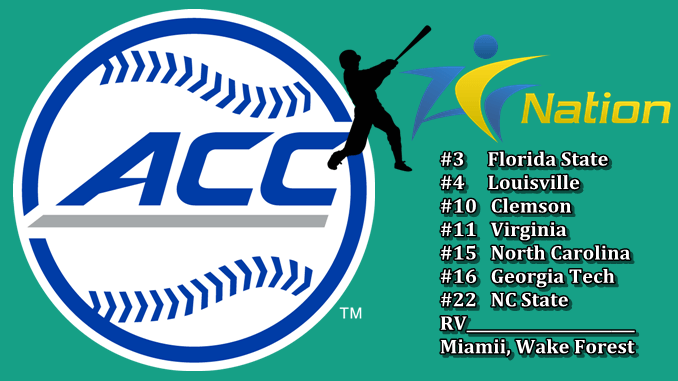 Both Miami and Wake Forest are just outside the Top 30 in the Receiving Votes category this week.
Here's this week's NCBWA Baseball Top 30 rankings.
When it comes to ACC stats, one player in particular stands out in hitting and pitching. Louisville's Brendan McKay (as of 03/06/17) has a batting average of .667, which leads the conference, and is fourth among pitchers with an ERA of 0.82.
For a complete look at offensive performance and pitching stats, click here.
The non conference games wrap up this week as teams head into the ACC schedule which includes several key, early matchups this coming weekend.