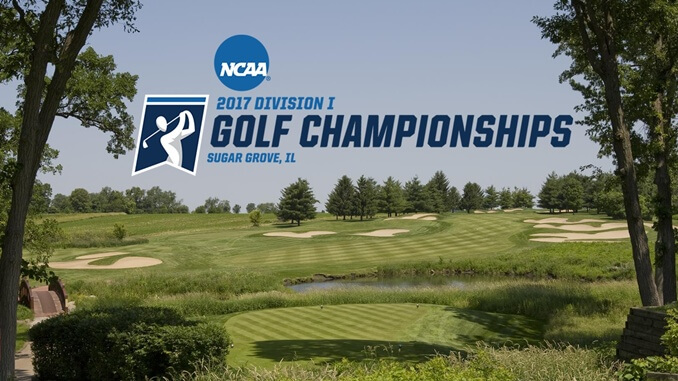 NCAA Men's Golf Championship
The 2017 NCAA Men's Golf Championship begins with six regional tournaments featuring team and individual play, May 15-17.
Eight teams and three individuals from the ACC hope to advance to championship action in the tournament.
The six 54 hole regional tournaments are split, with the number of teams and individuals varying. Three regionals will have thirteen teams and ten individuals while the other three will have 14 teams and five individuals.
The low five teams and the low individual not on those teams from each regional will advance to the finals. Team and individual ranking for the regional is in parenthesis.
University Club – Baton Rouge
The Grove – College Grove, TN
Birck Boilermaker Golf Complex, Kampen Course – West Lafayette, IN
Mark Lawrence, Jr., Virginia Tech (2)
Keegan de Lange, Louisville (4)
Sarit Suwannarut, Virginia Tech (7)
Stanford Golf Course – Stanford, CA
Georgia Tech (4)
North Carolina (6)
University of Texas Golf Club – Austin, TX
Wake Forest (2)
NC State (6)
Aldarra Golf Club – Sammanish, WA
Oregon, ranked #2 in the Baton Rouge regional, is the defending 2016 NCAA Champion, both in team and individual play. Aaron Wise was last year's individual medalist and has since moved on to play in the PGA.
The NCAA Men's Golf Championships team and individual medalist titles will be played out at Rich Harvest Farms in Sugar Grove, IL May 26 – 31, home of the host school, Northern Illinois University.