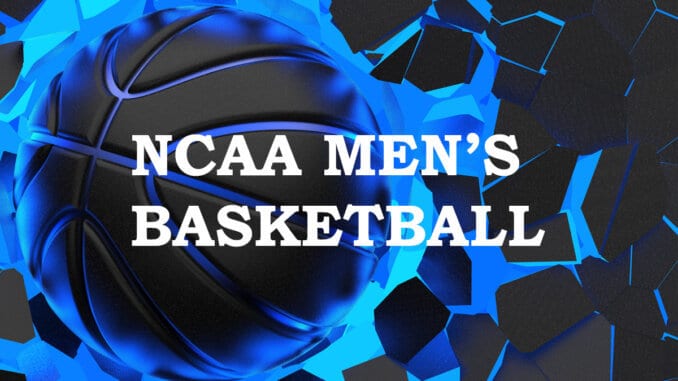 ACC Nation Staff @accnation –
Is there ever a moment in which true basketball fans don't want to talk about hoops? So, this is perfect timing then, no? NCAA men's basketball gets a different look this season. It starts with adopting the FIBA three-point line and a change to the shot clock. On offensive rebounds the clock will reset to 20 seconds instead of the previous 30. And, there's something new to talk about in the ACC as well.
First things first, however as we delve into very early Bracketology from Joe Lunardi. We'll skim over his bracket for July 30 (snippet below). Let's pull out the No. 1 seeds and then look at what ACC teams he has in the mix and where they are projected in the Field of 64.
NCAA Men's Basketball
Who are the No. 1 seeds? Here's a look.
Midwest
Michigan State
West
Kentucky
South
Kansas
East
Duke
---
ACC Bracketology
We can see that Duke is already projected as a No. 1 seed and that's one ACC team. How does the rest of the conference stack up?
Midwest
#2 North Carolina
#8 Florida State
West
#2 Louisville
South
#5 Virginia
East
#6 NC State
---
Have You Listened To ACC Nation Radio Yet? Listen Now!
---
Would you say it's a down year with only 6 ACC teams projected to be playing post-season? A quick look around the conference and we think both Notre Dame and Miami will ease into the conversation as well.
---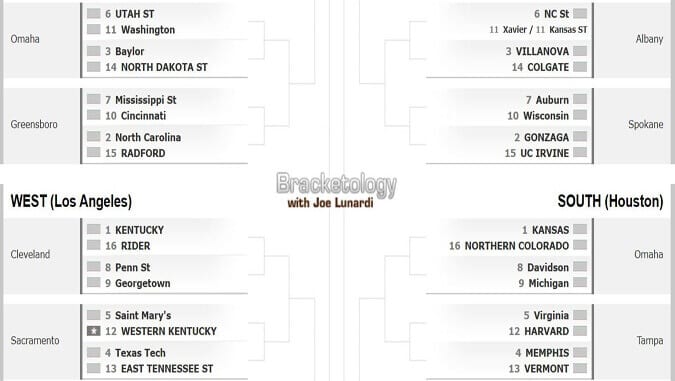 ---
ACC – Louisville, North Carolina And Virginia
To further kick-start the debut of the ACC Network the conference has scheduled games November 5 and 6. Match-ups getting airtime include:
November 5
Louisville @ Miami
Georgia Tech @ NC State
November 6
Notre Dame @ North Carolina
Virginia @ Syracuse
---
Have You Heard The Latest 'Voices Of' Football Preview? Listen Now!
---
There are several other games scheduled in that time period. Here's the list.
November 5
Virginia Tech @ Clemson
November 6
Wake Forest @ Boston College
Florida State @ Pitt
*Games scheduled to air on ESPN2 or ESPNU
---
NCAA Men's Basketball – Duke
One other team will be competing on November 5 and that's Duke. The Blue Devils are slated for the State Farm Champions Classic at Madison Square Garden.
Kansas vs Duke
Michigan State vs Kentucky
This event will air on ESPN.
---