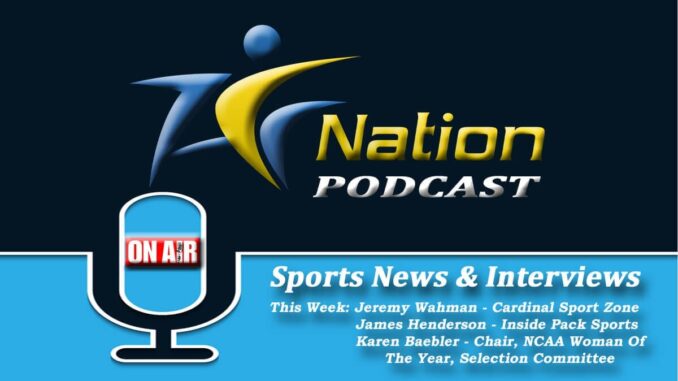 Podcast: Play in new window | Download (Duration: 1:21:15 — 61.4MB)
Subscribe: Apple Podcasts | Android | Email | Google Podcasts | Stitcher | TuneIn | Spotify | RSS | More
This week's episode of ACC Nation Podcast features special guests Jeremy Wahman, Karen Baebler and James Henderson. Almost sounds like a law firm but we promise they'll be far more entertaining. In addition to a quick look at ACC sports news we'll touch base with Louisville, the NCAA Woman of the Year program and NC State. Plus, the guys will pepper in some quick takes on this week's football action.
Coming this week on the pages of ACC Nation we'll find out if ACC men's and women's soccer are still sitting at No. 1 in the United Soccer Coaches' poll.
Can Pitt volleyball break into the Top 10 of the newest AVCA Volleyball Coaches' Poll?
The ACC has swarmed the NFHCA Field Hockey Poll and own the top spot. How will things look this week in the latest rankings?
Schedules are out for ACC men's basketball (conference) and select women's games plus the Big Ten/ACC Challenge. We'll have that this week on the website.
Law Firm
The latest AP Top 25 and USA Today Coaches' Football polls are out and so is the 15 team ACC Nation Power Poll.
---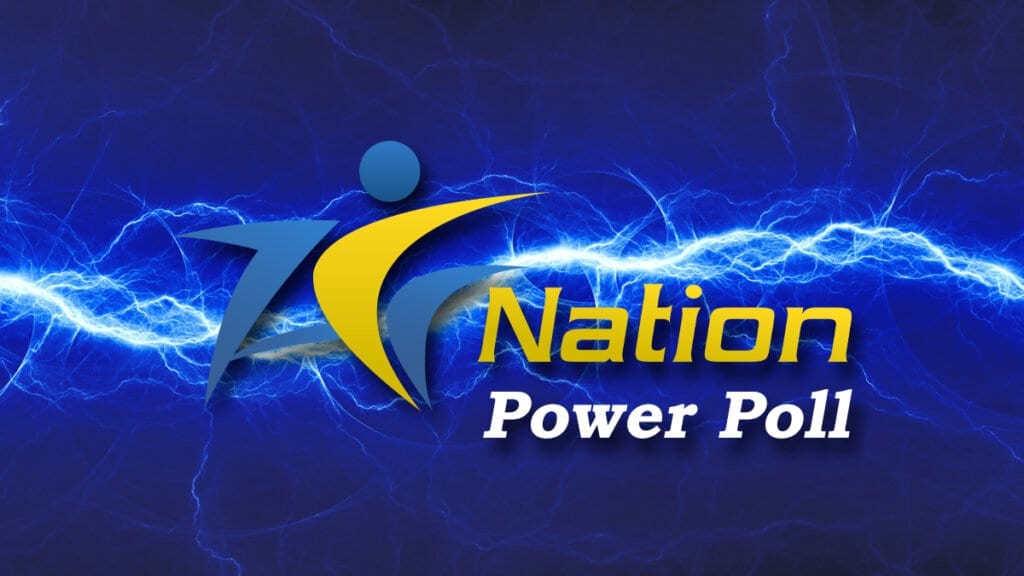 ---
ACC Football
Wake Forest – North Carolina *Would 1 second make a difference?
Kansas – Boston College *Hooooo boy (says it all)
Virginia Tech – Furman *The Hokies (and their fans, apparently) are in a funk
Penn State – Pitt *Why fans should be upset with Pat Narduzzi
Jeremy Wahman – Cardinal Sports Zone
Saturday morning TV watching habits
Favorites – And why that might change
Comparing Petrino to Satterfield
"Spill The Tea"
Where's Bobby's Office?
6 wins and COY
Javian Hawkins steps up
Jawon Pass – An NFL prospect QB under the right leadership
The future at quarterback – 'Competition'
Moving quarterbacks to other positions – Take one Lamar Jackson
Looking at Chris Mack's basketball program
Jeremy promises to send the 'receipt'
More Football Reviews
West Virginia – NC State *Shortcomings – What Dave Doeren will be working on this week
The Citadel – Georgia Tech *No excuses allowed – It's an FCS team
---
---
Karen Baebler – Chair, Selection Committee NCAA Woman Of The Year Award
How and When
What the committee looks at
What qualifies candidates
The steps leading to the Woman of the Year announcement
The ACC Candidates
A humbling experience
---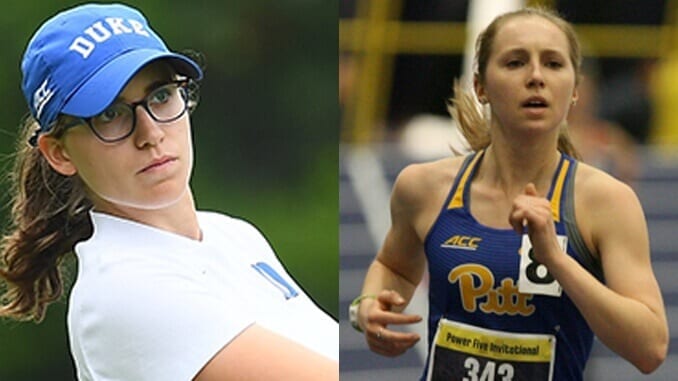 ---
The Positive Side Of ACC Football
Miami – Bethune-Cookman *Stat padder
Louisville – Western Kentucky *Why Nashville?
Duke – MTSU *The Blue Devils build steam for the conference schedule
Clemson – Syracuse *We now know who these teams are -Don't underestimate either
Virginia – Florida State *A replay of the last big game in Charlottesville?
---
---
James Henderson – Inside Pack Sports
Recorded prior to the West Virginia game
It's all about trust – 'I got your back'
Looking at the long-term picture for NC State's defense
Thoughts on Matthew McKay
The struggles with 3rd down
How the loss of CJ Riley impacts the overall performance of the team
What's the ceiling for the Wolfpack?
Non-conference scheduling – An interesting take
Old Tuffy's the rage
Kevin Keatts picks up a contract extenson
'You'd better be ready right away'
The impact of Markell Johnson
Projecting a finish in ACC basketball
---