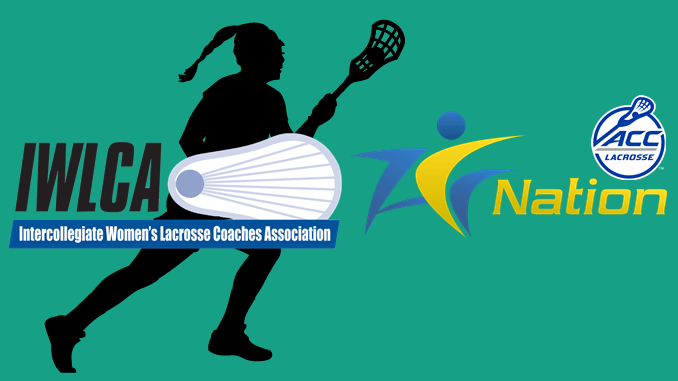 IWLCA Lacrosse Top 20
The final week of ACC regular season action is upon us and North Carolina leads ACC women's teams in the IWLCA Lacrosse Top 20.
The Tar Heels fell one spot following an upset at the hands of Syracuse, 13-11 in OT. The previous week it took an overtime for the Orange to knock off Virginia Tech, 12-11.
The win over North Carolina was parlayed into a five position move for the Orange in the rankings.
Notre Dame holds steady in this week's poll following a 13-9 win over the Hokies last week.
Virginia bumped off unranked Louisville 11-7 and moved up one spot.
Boston College eases up one notch in the rankings trading places with Virginia Tech who drops one.
Duke comes off a see-saw week and hold steady at twenty. The Blue Devils fell to #15 Northwestern 12-10, then handed unranked Presbyterian a 21-1 thrashing to make up for the loss.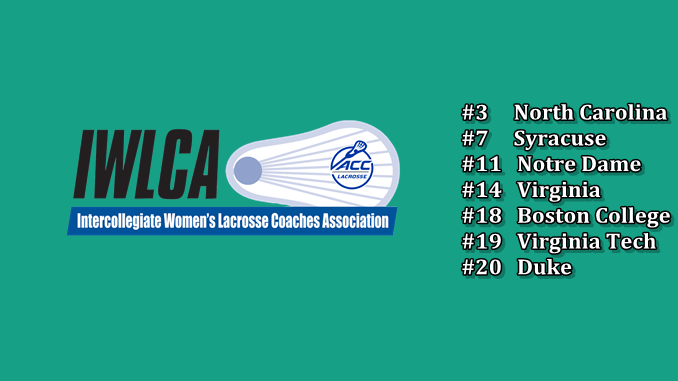 On this final weekend of ACC regular season women's lacrosse action, there are some great matchups to catch and you'll be able to catch two of the games streaming on ACC Network Extra.
#11 Notre Dame vs #18 Boston College
#7 Syracuse vs Louisville
#19 Virginia Tech vs #14 Virginia *ACC Network Extra
#3 North Carolina vs #20 Duke *ACC Network Extra
Both the Hokies/Cavaliers and Tar Heels/Blue Devils games begin at 1:00p E on Saturday.
Next week, ACC Women's Lacrosse Championship play begins on Thursday, April 27 at 11:00a E with the venue, Sports Backers Stadium in Richmond.
ACC Network Extra will carry all tournament games including the championship tilt on Sunday, April 30 at 1:00p E.
The 2017 NCAA Division I Women's Lacrosse Championship will be played in Boston at Gillette Stadium, May 26 and 28.