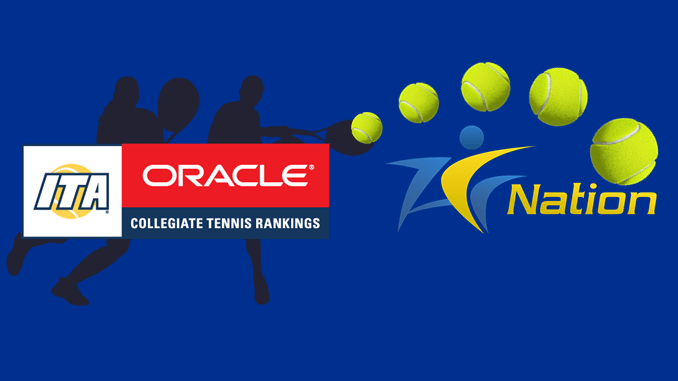 ITA Tennis Rankings
Let's take a look at this week's team ITA Tennis Rankings and the strength of singles and doubles in the ACC.
The poll for collegiate teams includes the Top 50 schools in NCAA Division I competition.
From last week's polling we'll look at the top 3 men's and women's singles players in the ACC and find out who the top doubles combo's are as well.
First things, first. Who sits atop the team rankings? North Carolina has the lead in ACC women's tennis while Wake Forest has the top spot among the men.
While the Tar Heels lead the conference, Florida holds the overall spot in the women's poll.
Wake Forest owns both the ACC and the #1 poll position in men's tennis.
Mid season polling often has significant movement in either direction. NC State and Miami have both made large upward leaps in the team polling this week.
The Wolfpack women are up 9 spots while the Hurricanes move up 8 positions.
On the men's side the only significant movement was a 5 spot drop off for Notre Dame.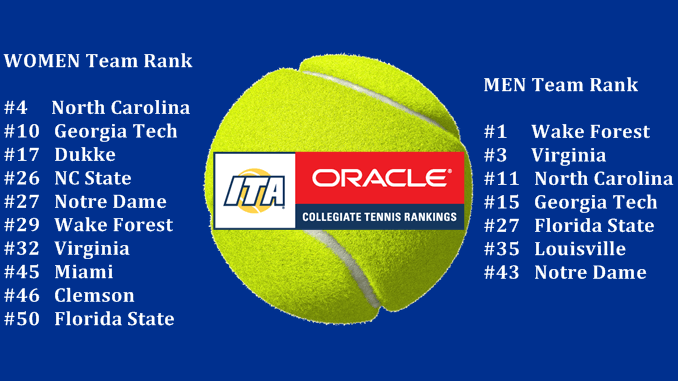 ITA TEAM RANKING     WOMEN     MEN
North Carolina and Wake Forest continue to dominate both the singles and doubles rankings.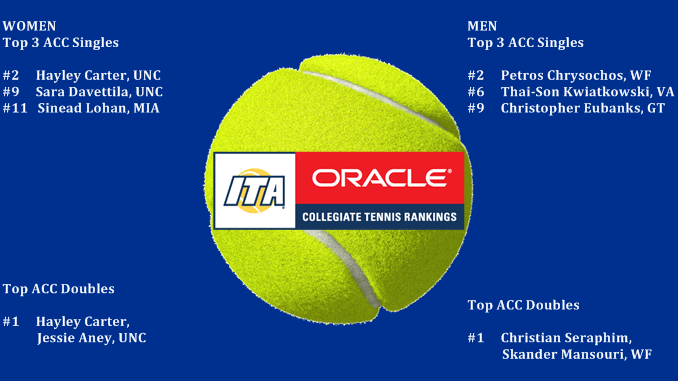 ITA SINGLES RANKING     WOMEN     MEN
ITA DOUBLES RANKING     WOMEN     MEN
The ACC Tennis Championships (W) (M) are slated for April 26-30 at Rome Tennis Center at Berry College, Rome, GA.