Will Ojanen @WillsWorldMN
I was three years old the last time Virginia made the Final Four. Obviously, I have no memory of it. I was 14 when they made the Elite Eight in 1995. I have little memory of that, either. But, Virginia winning the national title in 2019 is something I will never forget. Seeing a team that you've been a fan of for nearly 30 years win it all where you live is some kind of hometown special.
As I watched the end of the Purdue game at home, the thought that Virginia was going to lose momentarily crossed my mind after Ty Jerome missed his second free throw. Then, I watched Kihei Clark make a play most freshmen don't make. He was calm, took a couple of dribbles and found Mamadi Diakite who aced a difficult shot over seven-footer Matt Haarms. That critical shot took the game into overtime.
With Virginia taking advantage of those extra five minutes to notch a win it finally hit me. The Cavaliers are going to the Final Four in Minneapolis. Fans will be coming halfway across the country to my hometown to watch this game.
The days leading up to the game were a lot of fun. By mid-week people were beginning to arrive. I started seeing a lot of orange and blue (both Virginia and Auburn). There was a fair amount of green and white (Michigan State) along with red and black (Texas Tech) coloring the landscape as well.
Hometown Special
By Friday, the three on three tournament was underway at the Mall of America. If you haven't seen one yet be sure to catch it next year. It's fast paced and exciting basketball. With money at stake the competition is intense, so much so that I saw a player pick up a technical foul.
Once Saturday hit you could feel the energy in downtown Minneapolis. I spent a lot of time near all of the team hotels taking in what was going on. It did feel a bit more business like around the Michigan State encampment as opposed to the others. The other three teams seemed to have more of a "happy to be here" vibe.
Admittedly, I spent a lot more time in proximity to Virginia and watched the team board the bus to the stadium. It was electric. It had been over 30 years since the last Virginia team had made it this far. Many fans were seeing them play in the Final Four for the first time.
I watched the Auburn game at home as well. Once again, it looked like Virginia was about to lose. I was resigned to the fact that while it was cool to have Virginia make the Final Four in Minneapolis, winning it all was simply asking too much. Fate took over once again. Kyle Guy was fouled shooting a three while the Cavaliers were down two. The 'ice man' hit all three of his free throws. Virginia was on it's way to the national championship game.
Hometown Special
---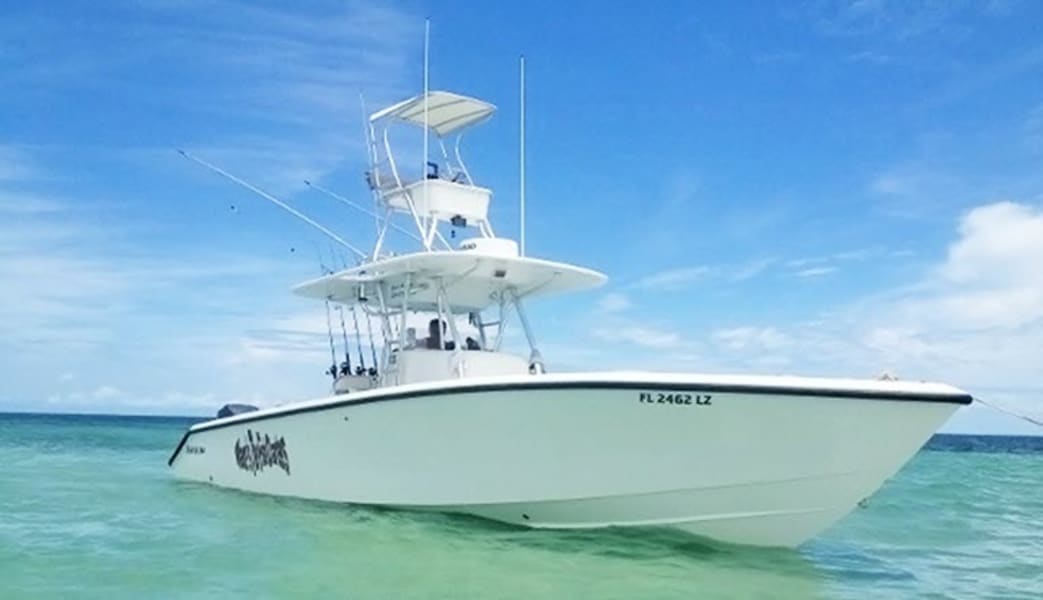 ---
Sunday was still a pretty cool vibe though it wasn't quite the same level as Saturday. I took in fan fest and saw a lot of Texas Tech fans. I got to take in a a game featuring NBA Academy players as well. These are some of the top high school players from across the globe who ultimately want to attend and play for a college in the United States.
I'd made up my mind that I wouldn't miss the national championship game for anything. It was my favorite team. Here in Minneapolis. This was hometown special. I had to be there in person.
To say I paid a pretty penny to get in is an understatement but it was well worth it. That evening the atmosphere in the building was amazing. Seeing 72,000 people packed into that building was simply unbelievable. In case you were wondering, it was a partisan Texas Tech crowd. For the most part the Red Raider fans I interacted with were okay. Yes, there were a few that were annoying but that's to be expected from any fanbase.
Needless to say, we saw a classic game that night. Lots of good defense and lots of great shots. It had everything you wanted in a title game including yet another overtime. For the third time I was ready to accept a Virginia loss. De'Andre Hunter changed my mind as he hit three to tie it up. After that I was certain the game was headed to overtime. I knew that Virginia would hold on during the last defensive possession and thanks to Braxton Key, they did.
Hometown Special
What amazes me the most about Virginia's performance in overtime was how clutch the entire team was at the free throw line. I've said all season that this Cavaliers team was unflappable. We saw what Kyle Guy did at the end of the Auburn game. More players than not would miss at least one of those free throws. The team going 12-12 at the free throw line is almost unheard of, given the circumstances.
When Braxton Key broke free and slammed one in to give the 'Hoos an eight point lead in the final seconds it sealed the championship for Virginia. The final buzzer sounded. It was official. Virginia made history. It was a far different and better history than what they experienced from the year before.
What I remember most about after the game was how much trouble I had answering texts and tweets. The adrenaline had taken over and I was literally shaking from the excitement. Slowly but surely I began to answer using one word responses. It was far simpler than trying to form a sentence at that point.
Hometown Special
You never know how you're going to react to seeing your team win it's first championship. I think I was rather subdued, given the moment. Some of it was because it hadn't sunk in that Virginia had actually won the national championship. The other side of the equation was my being a responsible adult and knowing that I had to go back to work the next day. I only got three hours of sleep that night before heading out. It was well worth it.
I will never forget the week of the Final Four. The opportunity to meet some good people throughout the week. Watching a lot of good basketball. Ultimately, seeing a team that I've been a fan of for nearly 30 years win a national championship where I live. It was an unbelievable week. It was hometown special.
---
Follow ACCNation.net on Twitter, Instagram and Facebook.