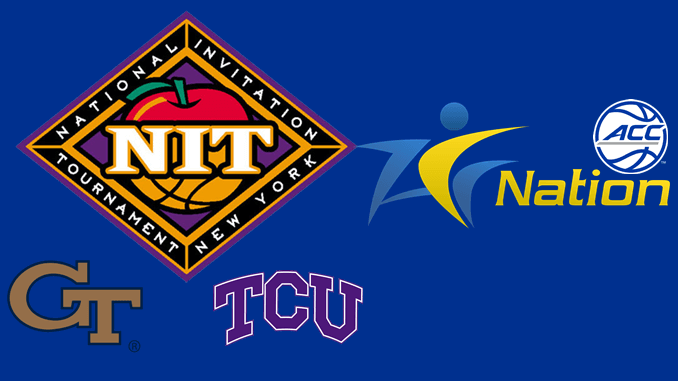 Georgia Tech Powers Past CSU Bakersfield
Yellow Jackets Head To NIT Championship
Georgia Tech Powers Past CSU Bakersfield in the semifinals on their way to a shot at the NIT Championship.
The Yellow Jackets, a #6 seed in the tournament, took off in the first half and never looked back. Georgia Tech delivered on both ends of the court against the Road Runners. Cal State Bakersfield could never recover from a ten point deficit at the half.
Freshman Josh Okogie led Georgia Tech with 22 points, 9 rebounds, 2 steals, 2 assists and 2 blocked shots. Center Ben Lammers had 15 and 11 rebounds with 5 blocked shots. Tadric Jackson added 12 points coming off the bench.
Cal State Bakersfield, the first #8 seed to make it to Madison Square Garden, had a solid run in the tournament. The Road Runners met the wall in Georgia Tech though who held the team to 35% shooting from the field.
Dedrick Basile led the Road Runners with 18, going 5 of 9 from beyond the arc. Jaylin Airington tallied 12 in the loss.
---
The NIT Championship
---
Georgia Tech will face off with TCU in the championship game.
TCU, a #4 seed, defeated UCF, also a #4 seed, 68-53. The Horned Frogs had to overcome a slight halftime deficit. After the break they delivered a 17 point second advantage that the Golden Knights couldn't surmount.
Former Pitt head coach Jamie Dixon, now leading TCU, has two solid weapons in Vladimir Brodziansky and Kenrich Williams. Both players will present a challenge for Georgia Tech.
Brodziansky delivered 18 points and grabbed 9 rebounds against UCF. Williams popped 14 points, brought down 14 rebounds and added 7 assists in the win.
The NIT Championship is Thursday (March 30) at 8:00p E. The game will be televised on ESPN.