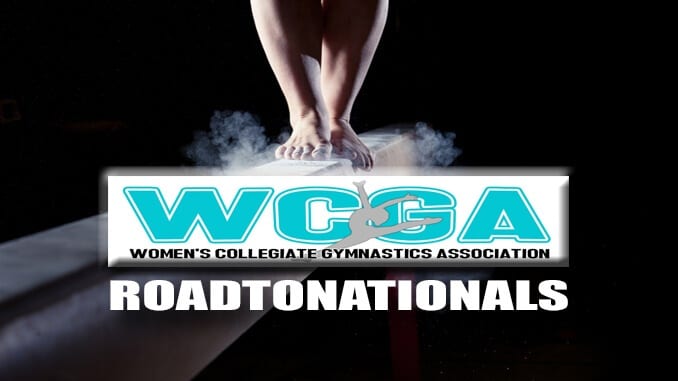 Every gymnast starts with a perfect score. The execution of skills during their routine is critical. Maintaining a 10 is something every gymnast shoots for but perfection is elusive. A judge may make deductions for things such as steps on landings or flexed feet. Large steps can take as much as .3 off a score. Falling can be more costly with the potential loss of a half point. A missed handstand on bars can be a loss that ranges from .05 to .1 in deductions to the total.
Each week a gymnast continues a personal journey to hone their skills, muscle memory and focus. The desire always is to maintain a perfect score. At the same time their coaches provide support plus the mental and physical tools to help make that happen.
That progression is underway and is reflected in scores. Multiple 9.900 high scores have already been recorded this season. The push continues to reach that next level.
It can be seen in average team scores as there is only a 0.039 point difference between first and second in EAGL. The second and third teams are just 0.069 points apart.
This can seem miniscule or miles apart depending on your perspective. It all comes down to execution of skills.
Execution Of Skills
North Carolina leads EAGL teams in the RoadToNationals/WCGA rankings this week. The Tar Heels are No. 28 in All-Around and also lead in Floor at No. 14.
Pitt is ranked No. 32 in the Vault, NC State is No. 23 in Bars and New Hampshire is No. 19 in Beam.
Newsworthy Notes
Towson defeated William & Mary and finished with two first place gymnasts.
New Hampshire earned their fifth straight victory with a win over Yale. The team registered season highs on bars and in floor.
George Washington had season highs in vault, bars, beam and floor. Six gymnasts had career high scores and Alex Zois earned her third straight all-around.
Pitt earned a season high of 195.175 as they recorded their first EAGL win of the season. Olivia Miller took vault (9.800), Rachel Dugan took bars (9.800) and Brittany West recorded a 9.850 on beam for the Panthers.
North Carolina posted season high scores in vault (49.125) and bars (48.875). The Tar Heels had 12 podium finishes in four events and six career high scores.
NC State recorded a season high team score (195.200). The Wolfpack had a season high on beam (48.975) and had three gymnasts record career bests. Meredith Robinson on bars (9.800), Melissa Brooker, also on bars (9.775) and Nicole Webb on beam (9.875).
Execution Of Skills
---
---
Execution Of Skills
EAGL Top 5 Individuals – Week 4
Vault – Khazia Hislop North Carolina
Beam – Emerson Hurst Towson
Bars – Rylie Dewhurst North Carolina
Floor – Khazia Hislop North Carolina
All-Around – Alex Zois George Washington
EAGL Team Rankings
North Carolina
NC State
Pitt
New Hampshire
George Washington
Towson
Execution Of Skills
EAGL Honors Of The Week
---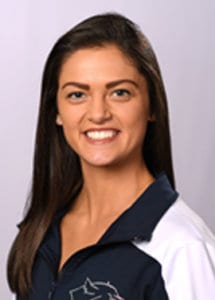 New Hampshire's Danielle Mulligan is the EAGL Gymnast of the Week. Mulligan posted a personal best all-around (39.275). She scored 9.900 in bars and beam and helped the Wildcats post a league team high (195.375) against Yale. In her first year as an all-around competitor Mulligan has won in three of four events.
---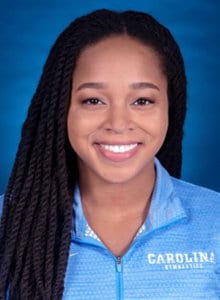 North Carolina's Mikayla Robinson is the EAGL Specialist of the Week. Robinson set a career high on vault (9.900) and tied for first against NC State. It was her first career top place finish on vault. Robinson took her eighth top 5 finish on floor with a third place showing (9.825).
---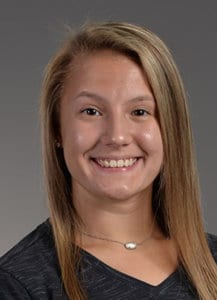 Towson's Emerson Hurst is the EAGL Rookie of the Week. Hurst won vault (9.775), tied for second on beam (9.850) and tied for sixth on floor (9.700) to help the Tigers win against William & Mary. Hurst is ranked first in balance beam in EAGL and 24th in the nation.
---
EAGL Schedule – Week 5
Friday, February 1
North Carolina, Temple @ Pitt
NC State @ LSU
Sunday, February 3
George Washington @ New Hampshire
West Chester @ Towson
---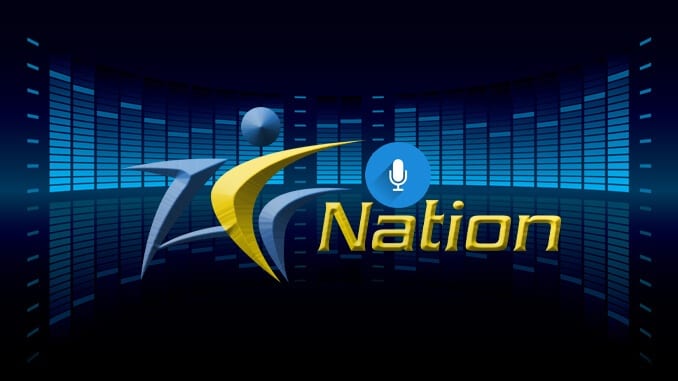 ---
Follow ACCNation.net on Twitter, Instagram and Facebook.