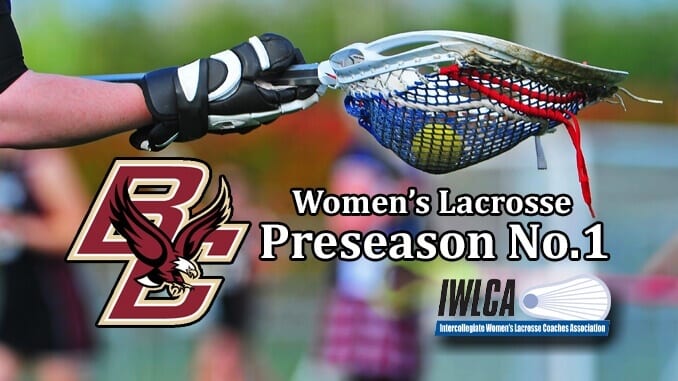 Eagles women's lacrosse are the overwhelming favorite in the 2019 IWLCA Pre-Season Poll. Boston College, coming off a 22-2 season that took them to the NCAA Championship, locked in the No. 1 spot with 22 of 25 First Place Votes. Last year's champion James Madison grabbed 2 votes and North Carolina tallied 1. The Tar Heels join the Eagles of one of two ACC teams in the top 10.
Seven of the eight conference women's lacrosse teams make an appearance in the Top 25. Virginia Tech and Syracuse debut in the top 15 of the preseason rankings. Virginia and Notre Dame are in the top 20 and Duke rounds out conference schools in the poll.
The experience and depth that led the Eagles to the NCAA Women's Lacrosse Championship also leads Boston College to be a favorite this season.
This year's roster includes Sam Apuzzo, the reigning Tewaaraton winner, IWLCA Div I Player of the Year and Honda Sport Award winner in women's lacrosse. Elizabeth Miller, an IWLCA Div I Positional Player of the Year award winner also returns to the fold along with Kenzie Kent a previous finalist for the Honda Sport Award. Miller, Kent, Dempsey Arsenault and Hannah Hyatt are all Preseason All-Americans.
Eagles Women's Lacrosse
When it comes to rounding out Boston College's roster, Inside Lacrosse named the incoming contingent of seven freshmen as the No. 1 recruiting class. Depending on how those freshmen contribute this year the Eagles are setting themselves up for a multi year championship run.
---
IWLCA DIV I PRESEASON POLL – ACC
#1 Boston College
#2 North Carolina (Tied with Maryland)
#14 Virginia Tech
#15 Syracuse
#20 Notre Dame
#24 Duke
Eagles Women's Lacrosse
---
---
Eagles Women's Lacrosse
ACC women's lacrosse gets underway Friday, February 8 with three games on the schedule.
#20 Notre Dame vs Marquette
#15 Syracuse entertains UConn
Louisville vs #7 Northwestern
The only unranked team among eight ACC teams, Louisville has an opportunity to build on their opening game against a top 10 opponent. The Cardinals are a relatively young team who return sophomores Caroline Blalock, Ally Hall and Alex McNicholas. Senior Tessa Chad adds a much needed level of experience to the roster.
Blalock led the team in seven stats including goals (43), goals per game (2.53), points per game (3.24) and caused turnovers per game (1.41). The then freshman was team captain and named All-ACC Second Team and IWLCA Division I Region player.
Blalock and Chad scored a combined 85 goals and 17 hat tricks in 2018. Blalock led the team with 9 hat tricks, Chad with 8, Hall with 2 and McNicholas 1. Head Coach Scott Teeter looks to build on his prior success both at the college and international levels to help elevate the program.
Eagles Women's Lacrosse
---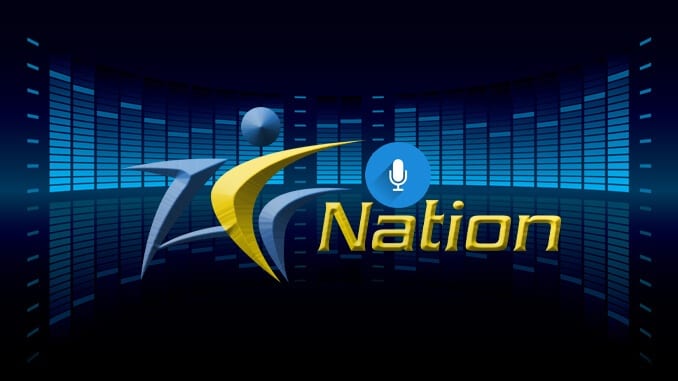 ---