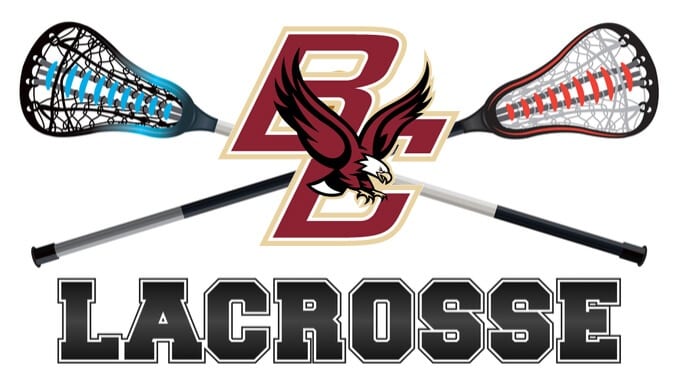 With dogged determination Boston College continues to dominate college women's lacrosse in the ACC and nationally. The Eagles rule the IWLCA Top 25 once again behind a perfect 11-0 record and 25 First Place Votes. Boston College has literally been a hot knife slicing through butter on the way to that record with one exception. No. 4 Syracuse stayed within two points in their loss to the Eagles.
Is there anyone in the ACC that has a shot at knocking Boston College off the top of the mountain? Possibly, but statistically it's not probable. No. 2 Maryland may have their opportunity in the NCAA Tournament. It makes for an interesting matchup. The Terps defeated Syracuse by 1 while the Orange fell to the Eagles by 2.
The top five teams in the IWLCA college women's lacrosse Top 25 remain the same this week with three teams from the ACC dominating the landscape. Boston College at No. 1, North Carolina at No. 3 and Syracuse at No. 4.
Maryland holds the No. 2 position while Northwestern remains at No. 5. The rest of the teams in the poll get jumbled like kids in the back of a pickup truck driving down a back country road.
Eagles Rule IWLCA Top 25
---
IWLCA TOP 25 – ACC
---
#1 Boston College
#3 North Carolina
#4 Syracuse
#7 Virginia
#9 Notre Dame
#12 Duke
#21 Virginia Tech
Notre Dame finds their way into the Top 10 of the poll for the first time this season. The Irish moved from No. 12 to No. 9 following their defeat of then No. 8 Virginia, 10-9. Notre Dame followed that up with an 18-6 drubbing of Vanderbilt and kept it close with No. 4 Syracuse before losing 9-10.
No. 3 North Carolina travels to No. 21 Virginia Tech for a mid-week matchup. This weekend No. 7 Virginia travels to No. 1 Boston College, No. 4 Syracuse is at No. 12 Duke and No. 3 North Carolina heads to No. 9 Notre Dame.
---
Eagles Rule IWLCA Top 25
---
---
---
Follow ACCNation.net on Twitter, Instagram and Facebook.