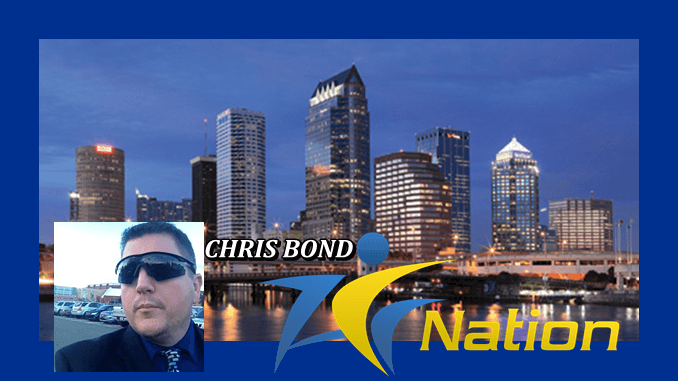 College Baseball's Grand Slam
Chris Bond Takes A Look Around The ACC Ballparks
Want to talk about College Baseball's Grand Slam? Let's take a journey.
Right now, in Coral Gables, Miami head baseball coach Jim Morris is eyeing the upcoming ACC schedule. He's anxious to continue his journey to Omaha. In his 23rd season, he knows well the annual expectations of the Hurricane program and that includes punching a ticket to Nebraska.
Meanwhile, 2000 miles up the east coast, his counterpart in Chestnut Hill, Mike Gambino, readies Boston College. The Eagles program is about to take another leap forward. The expectations are almost as lofty but very new.
Geography, history and a snow plow separate the north and south poles of what may be the best baseball conference in America. With a nation's high 10 teams in last year's NCAA Tournament and 7 in this year's Baseball America Preseason Top 25, the claim is warranted.
Bring Your Game
From the Seminoles ranked #2 to Georgia Tech at #21, there will be no slacking off on the diamond in the ACC this season.
Mike Martin is the second winningest Division I college baseball coach in both wins and winning percentage. He's also the face of a program that has the most trips to Omaha without a win. In case you were wondering, that would be 23 times.
Clemson is the nation's second closest with 11 trips.
Martin has seen 70 All Americans and 5 National Players of the Year come through his program. Short one national title, you'd be hard pressed to find someone who's done so well at their alma mater.
Could this be the year Martin and the Seminoles break through?
In his 37th season, there is a sense among this year's roster that this must be the year that they get coach a ring.
The weekend rotation of Cole Sands, Tyler Holton and Drew Carlton all return. Add four switch hitters and hard hitting third baseman Dylan Busby to the lineup, one could say all the elements are there. Only a closer is needed to round out the package.
Depth And Experience
Dan McDonnell has to like his chances as well. Louisville's starting lineup has a three headed monster in Brendan McKay, Kade McClure and Devin Hairston. All three players have been named by the NCBWA as Preseason All Americans.
In 2016, McKay defined himself as the ace pitcher for the Cardinals. With a 12-4 record on the mound McKay racked up some impressive statistics. With 17 starts he finished the season with a 2.30 ERA and 128 strikeouts.
Playing infield at first base, McKay proved himself a diverse and devastating player. He finished the season batting .333 with 6 HR's and 42 RBI's.
McClure was seemingly unstoppable last season. The Perfect Game third team All American went 12-0 on the mound. With 13 starts and 15 appearances, McClure had a 2.54 ERA and notched 77 strikeouts.
Louisville shortstop Devin Hairston, an All ACC Third Team player, generated a healthy share of the offense. Over the season, Hairston hit .361, knocked in 3 HR's, sent home 45 RBI's and was the team leader with 56 runs scored.
In Atlanta, when you name is above the likes of John Heisman and Bobby Dodd, that commands respect. With 1,169 wins over his career, Danny Hall  certainly deserves respect.
Though the Yellow Jackets lost batting average and hits leader Matt Gonzalez and runs leader Connor Justus to the MLB Draft, they're not without a fresh supply of talent.
The NCBWA Preseason All Americans list includes Georgia Tech's Kel Johnson and Trevor Craport. Not without good reason.
And There's So Many More
Then, there was the team that wouldn't go away. NC State. This season they'll be without designated hitter Chance Sheppard, first baseman Preston Palmeiro and closer Will Gilbert. But, 11 new freshman are poised to contribute immediately.
The Wolfpack will have to improve on their road record, a none too impressive 15-23 over two seasons, but the days of taking them lightly are over.
Virginia has to figure out a rotation. With only Tommy Doyle to build around, who also happens to be the starting center fielder, things could get interesting for skipper Brian O'Connor.
Pitchers Alec Bettinger, Derek Casey, Daniel Lynch, Evan Sperling and Noah Murdock are all competing for three weekend starting jobs.
Out of those numbers, only one, Bettinger, is a senior.
The Cavaliers start out with a NCBWA Preseason ranking of #16.
Finally, we come to Clemson. Will the recent national football title inspire the team? Why not.
Like Deshaun Watson on the football team, they have a once in a generation player in Seth Beer. The sophomore graduated a semester early to enroll so he could play last season. A first baseman, last season Beer produced some staggering statistics for a freshman. One in every 3.27 appearances opposing pitchers Beer was walked. His slugging percentage was .700 and ended the season batting .369.
For Monte Lee, in his second year with Clemson, competing for a national title in Omaha may seem like a distant dream to outsiders. But, of course, the same may have been said last year as well. And, after the Tigers brought home the first ACC title in a decade and were a top 8 seed in the NCAA Tournament, the dream started becoming reality.
From north to south, throughout the ACC, baseball is here and it's more exciting than ever.
Weekends promise great weather, unhittable pitching rotations and some tough defensive outs.
Watch out ahead on the road to Omaha. The ACC is merging and it's going to be a wild ride.
Pass that ice cold porter.